Rogers of London (1) upright piano in a Rosewood Cabinet
BEFORE

being restored & re-polished.


Once we have removed the old Varnish and sanded the Sun Fading out of the Wood, the Cabinet
will be darker in Colour when finished take a look at the last Picture at the bottom of the page.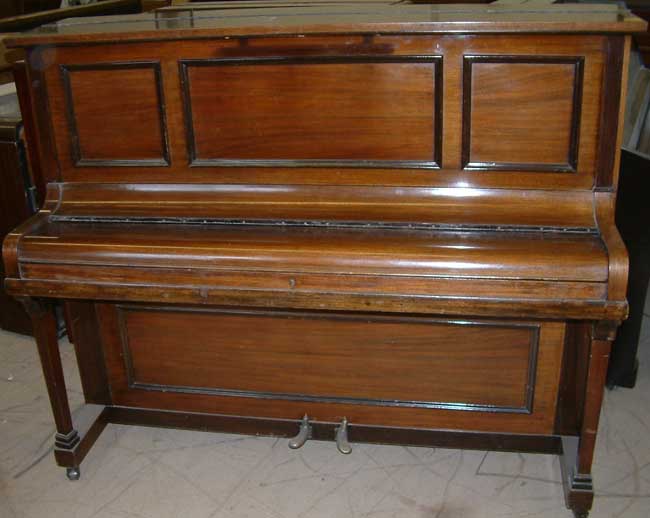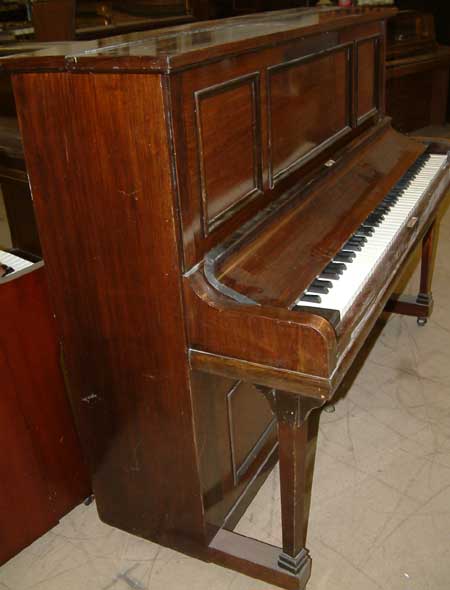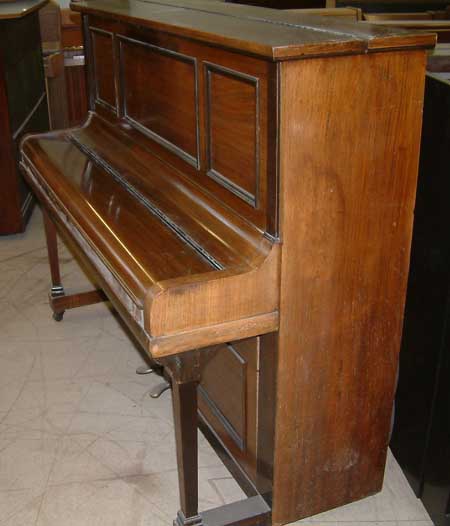 Below is the Rogers name on the Keyboard cover the colour shown here is how dark the Piano will be once re-polished.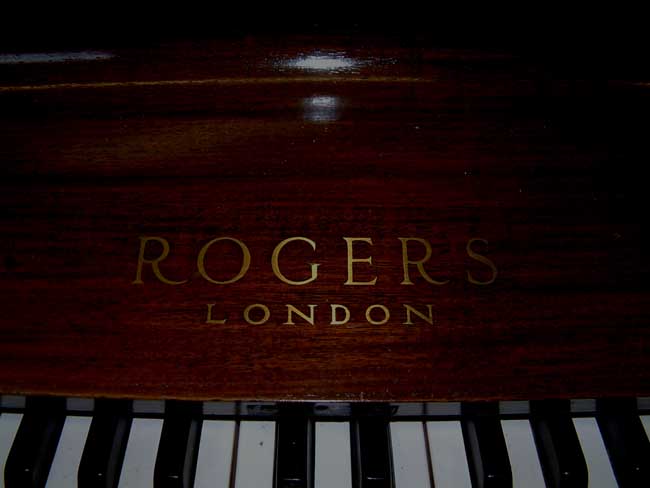 Piano Details
Model: Rogers (1)
Colour: Rosewood
Finish: Satin
Year of make: 1920's
Overstrung: Yes
Underdamper: Yes
Re-polished: Pending
Restored: Pending
Ivory Keys: No
Octaves: 7 1/4
Warranty: 2 Years
Piano Stool: Yes (Adjustable)

Price: £SOLD When Restored
Rental: £N/A Monthly

Buy this Piano From: £N/A a Month
on a 36 month Hire Purchase Contract
with 0% Interest
Deposit Required: £N/A

Accessories: Adjustable Stool,
Two year parts and labour warranty.
Dimensions: Metric
Height: 122 cm
Depth: 62 cm
Width: 153 cm

Dimensions: Imperial
Height: 48 Inches
Depth: 24 3/8 Inches
Width: 60 1/4 Inches
Mellow tone with a Medium touch.
Rogers upright piano with a 88 note keyboard & Rosewood cabinet.