Clients own Chappell Baby Grand piano Reconditioned & re-polished.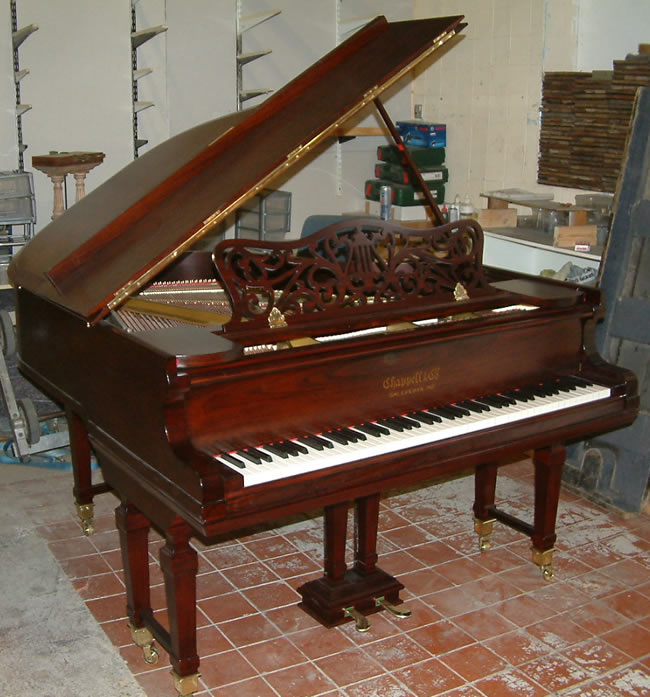 Below are photos of this piano before, during and after the piano has been reconditioned & re-polished.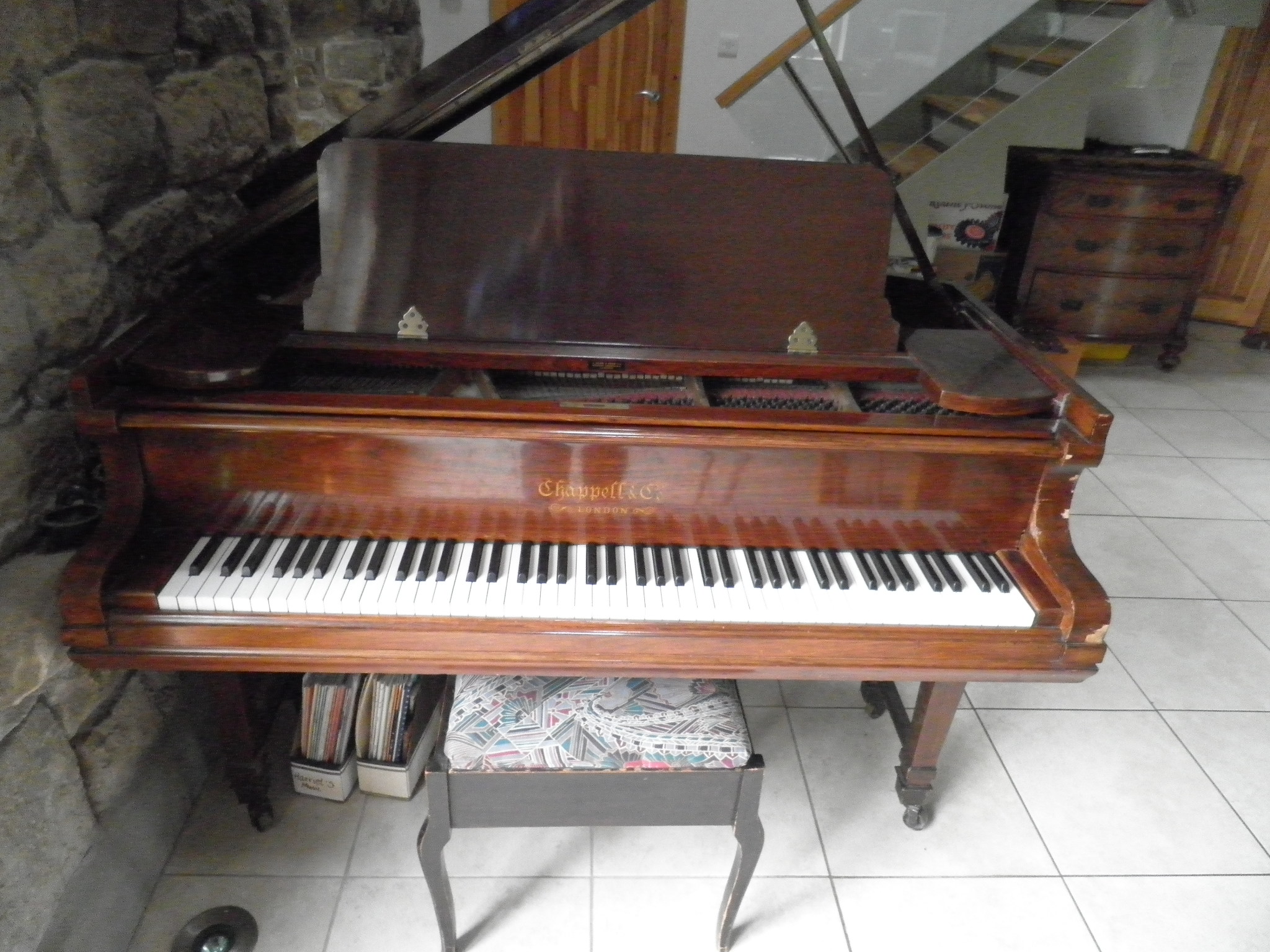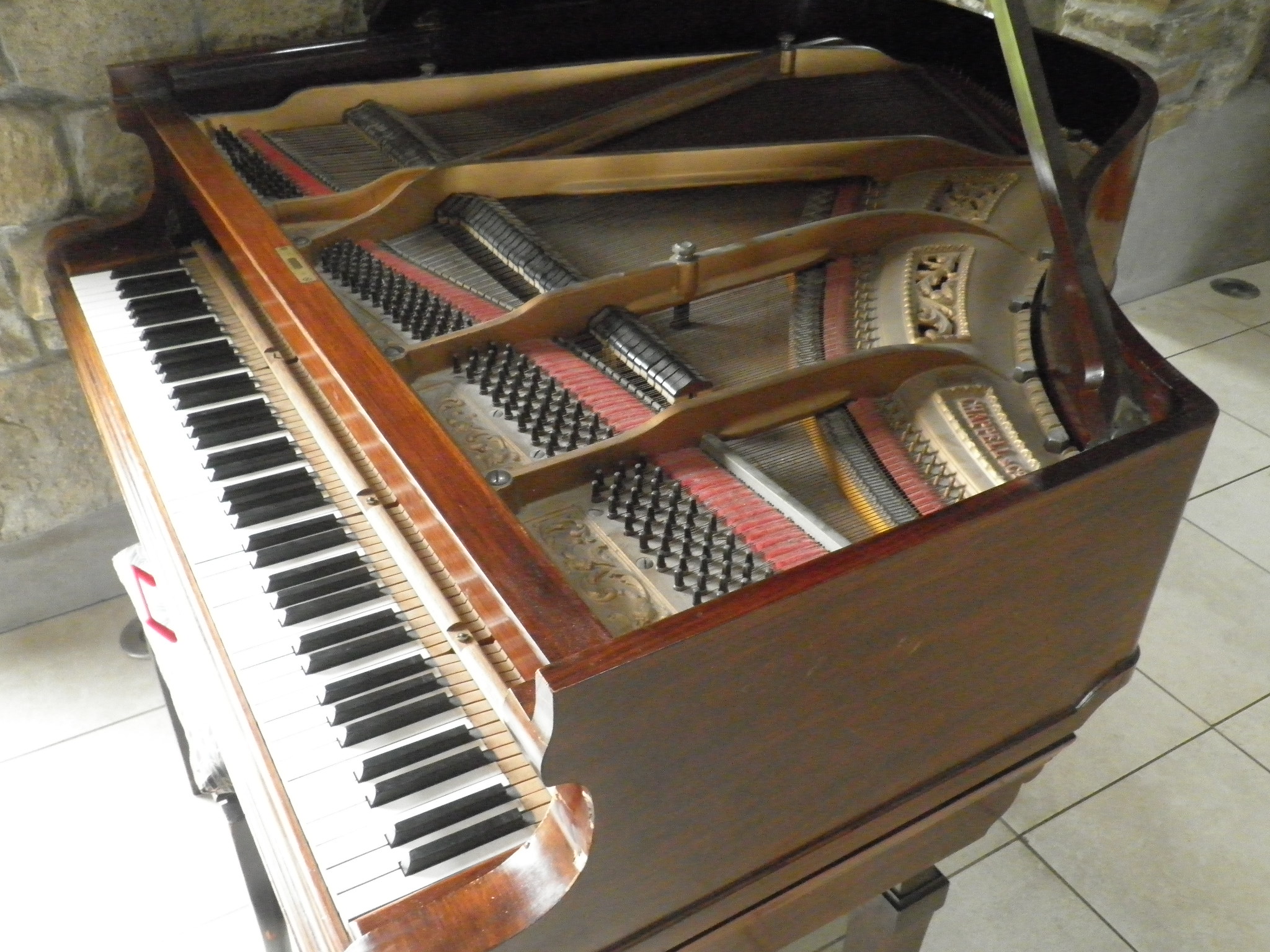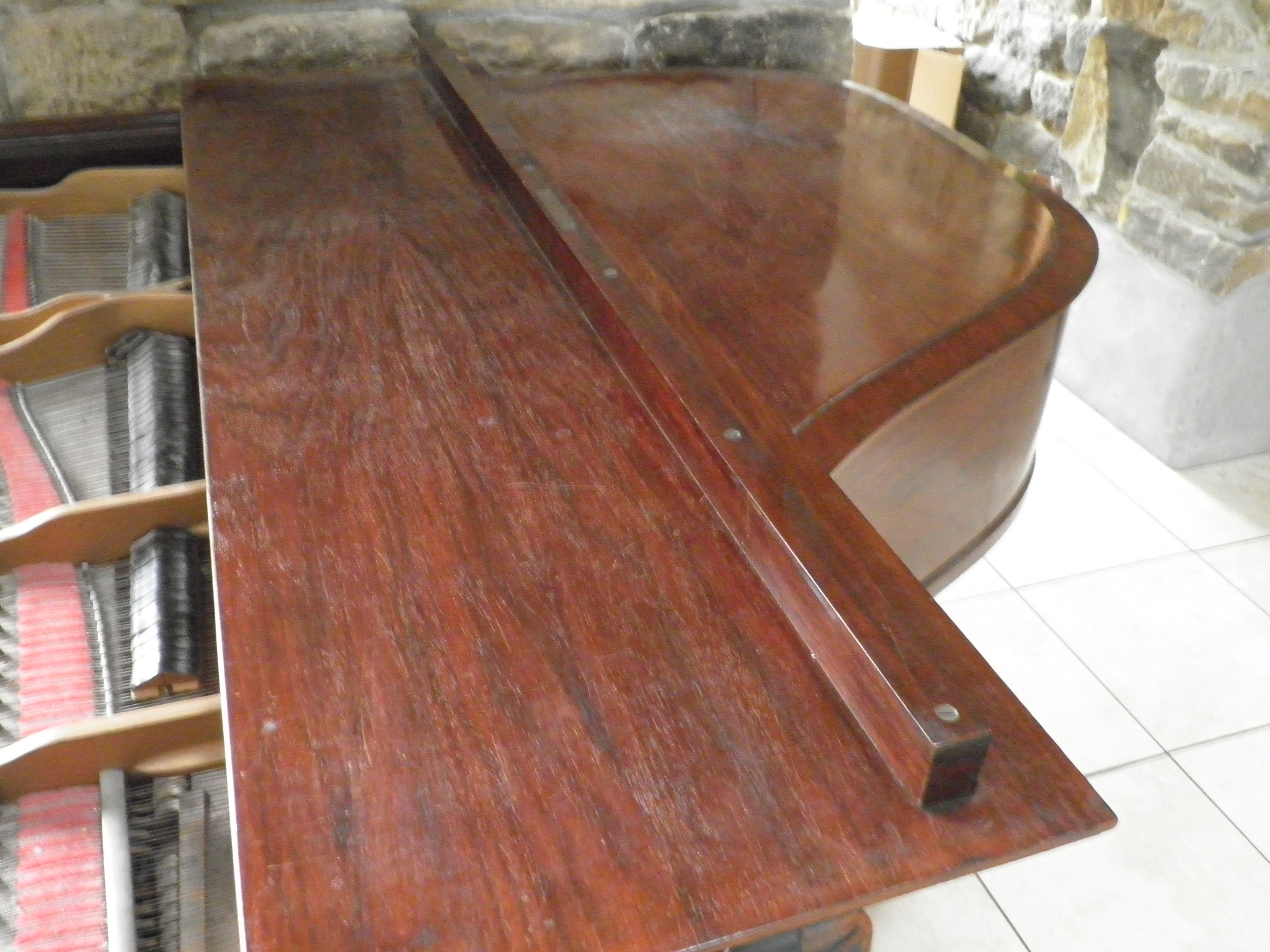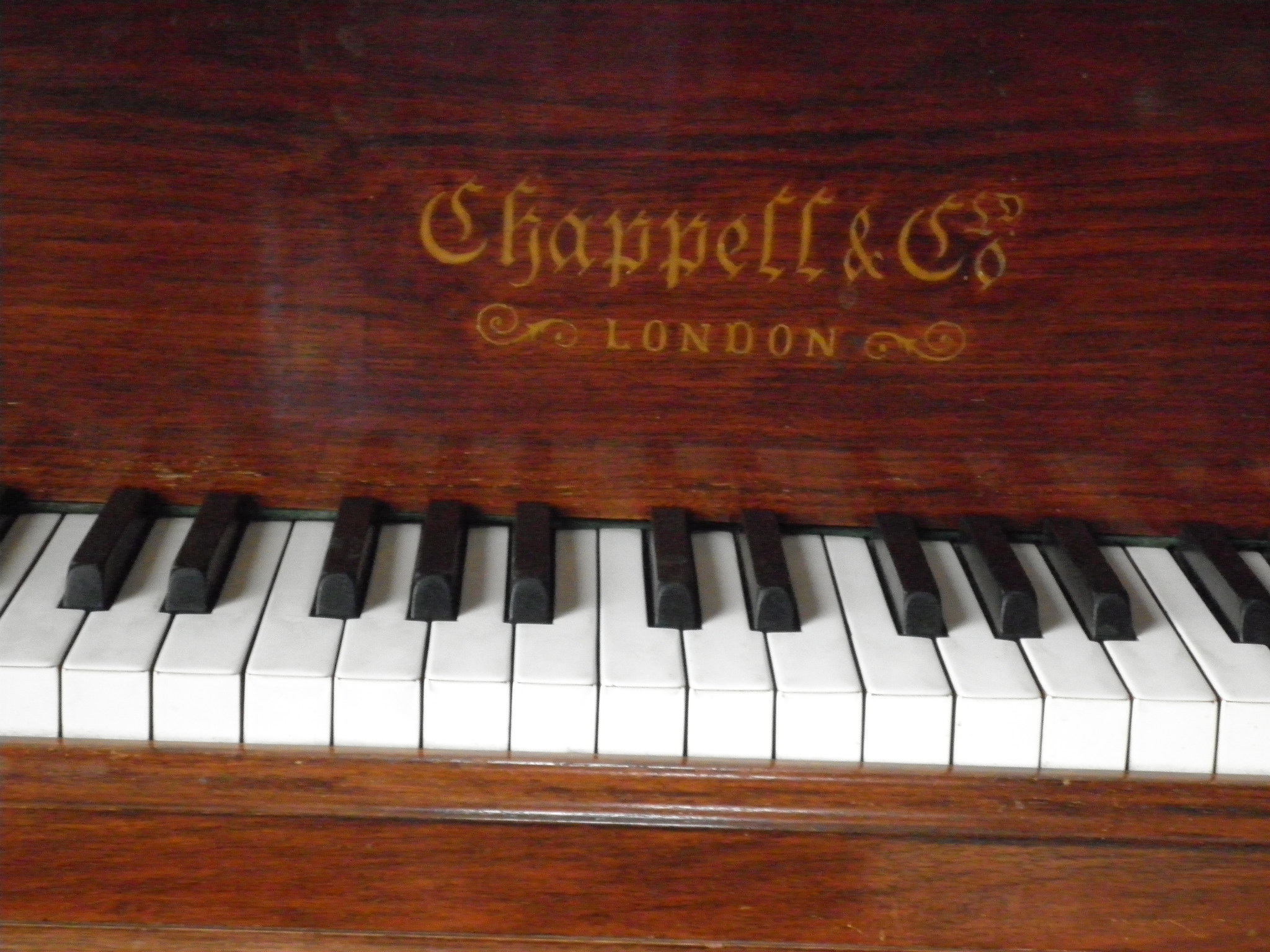 Strings Measured and removed.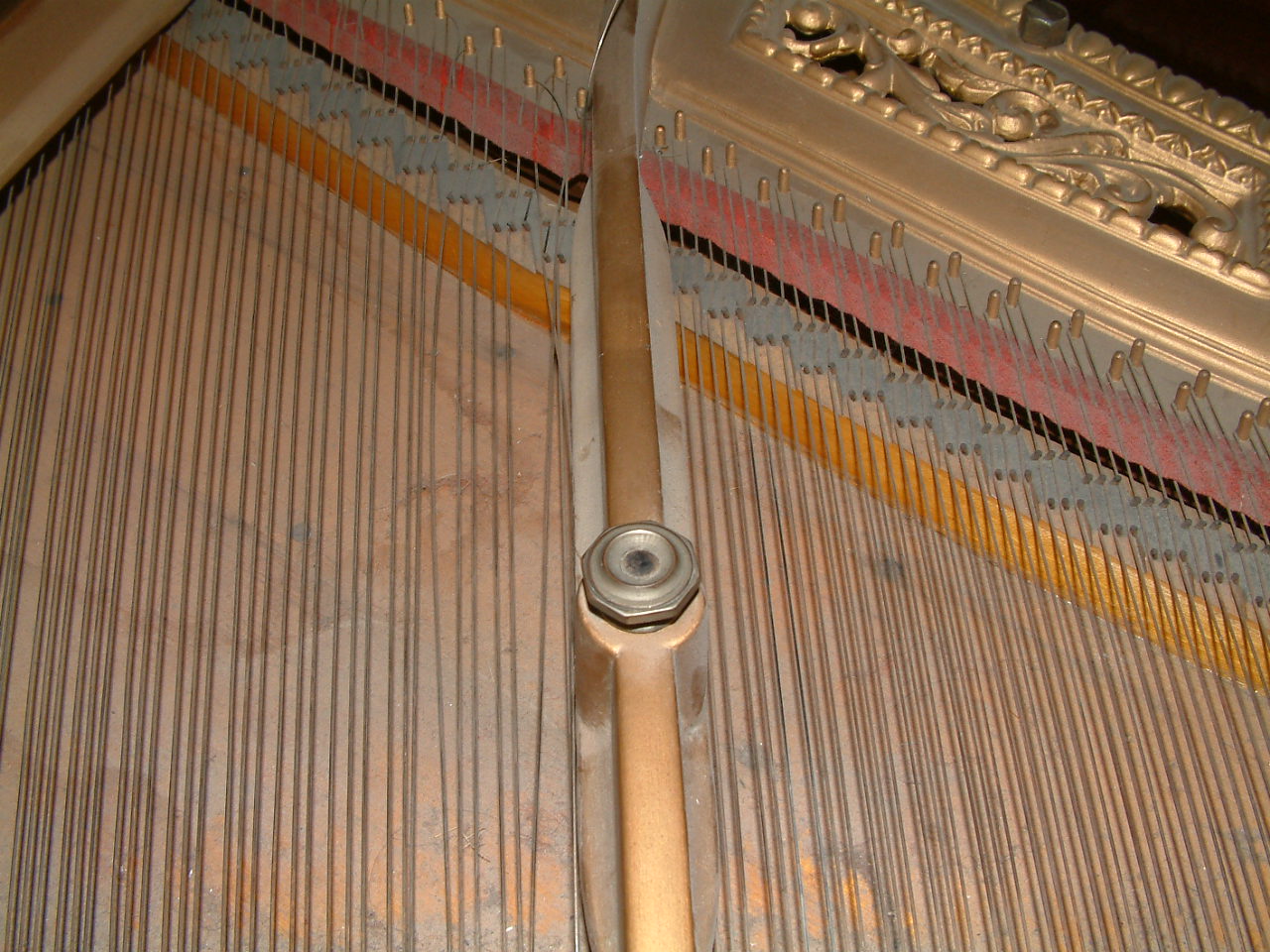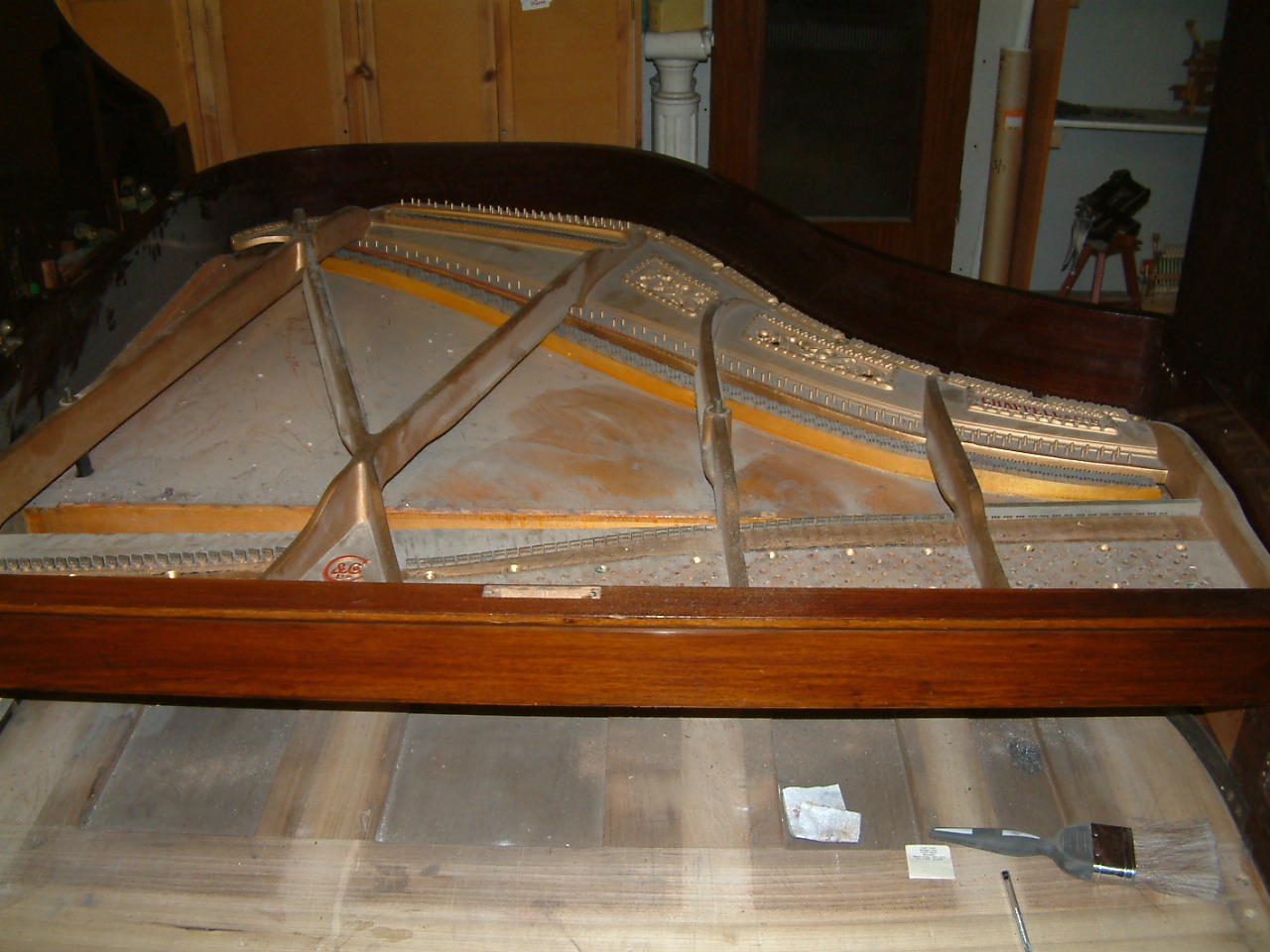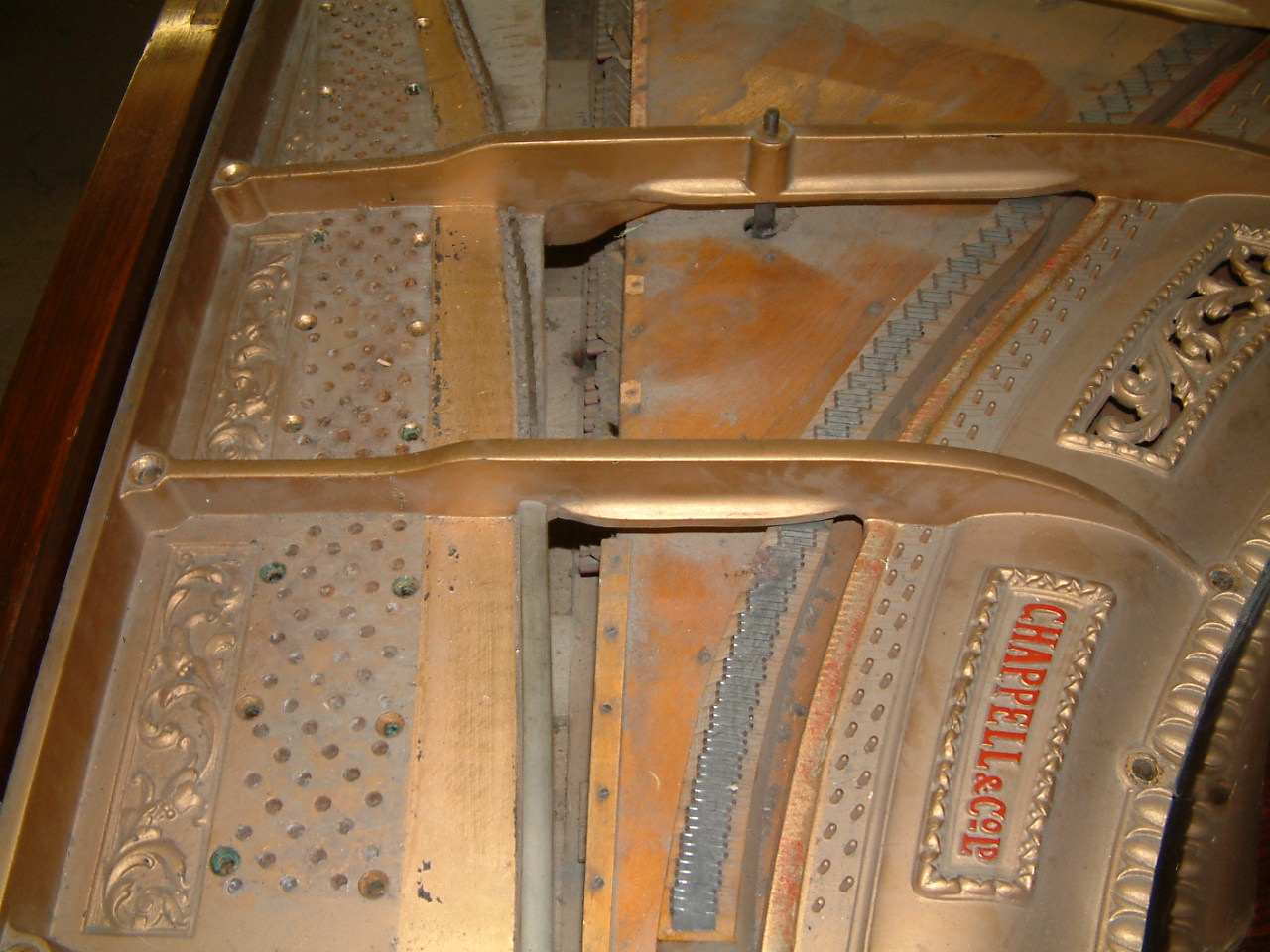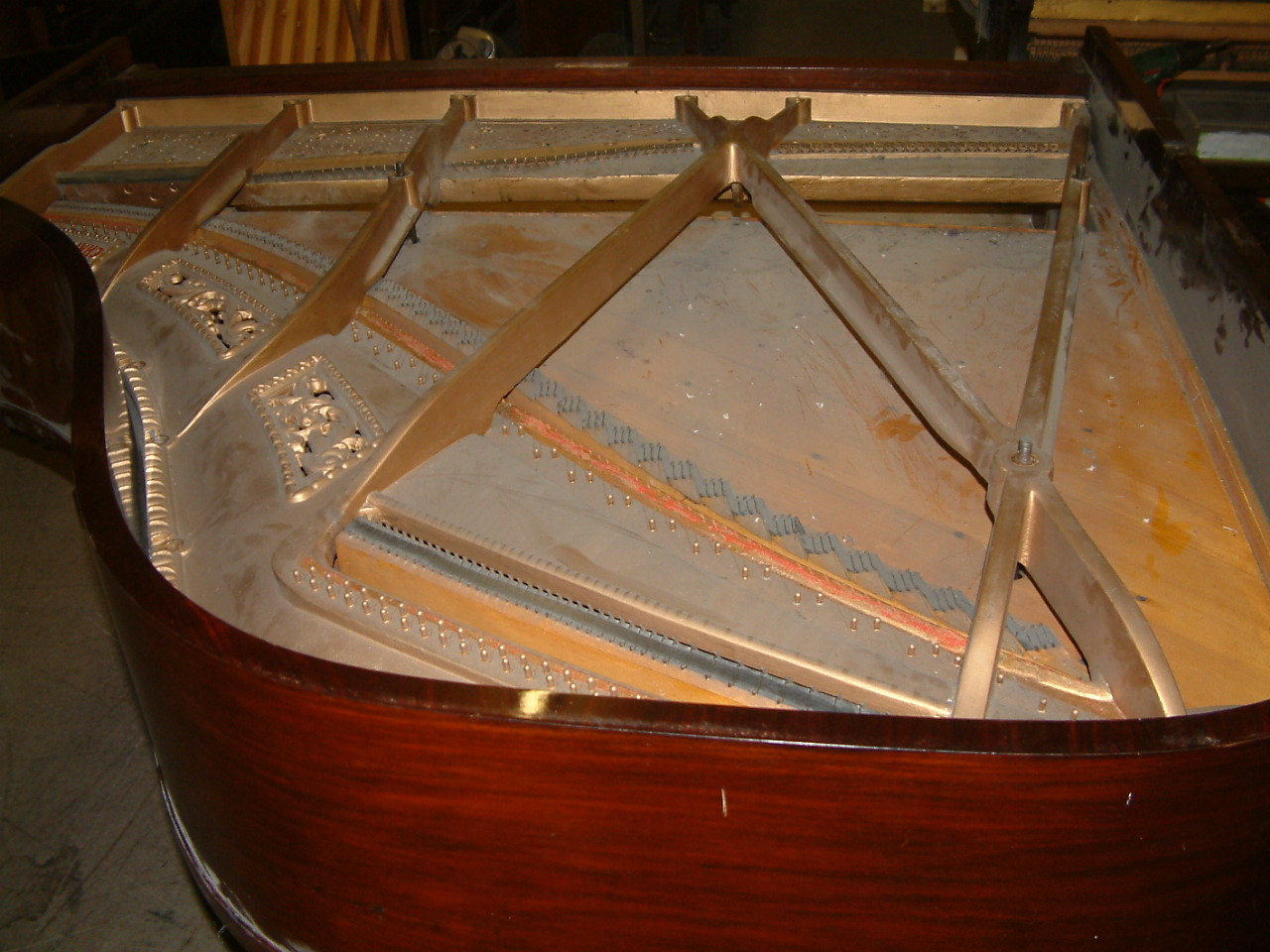 Frame removed.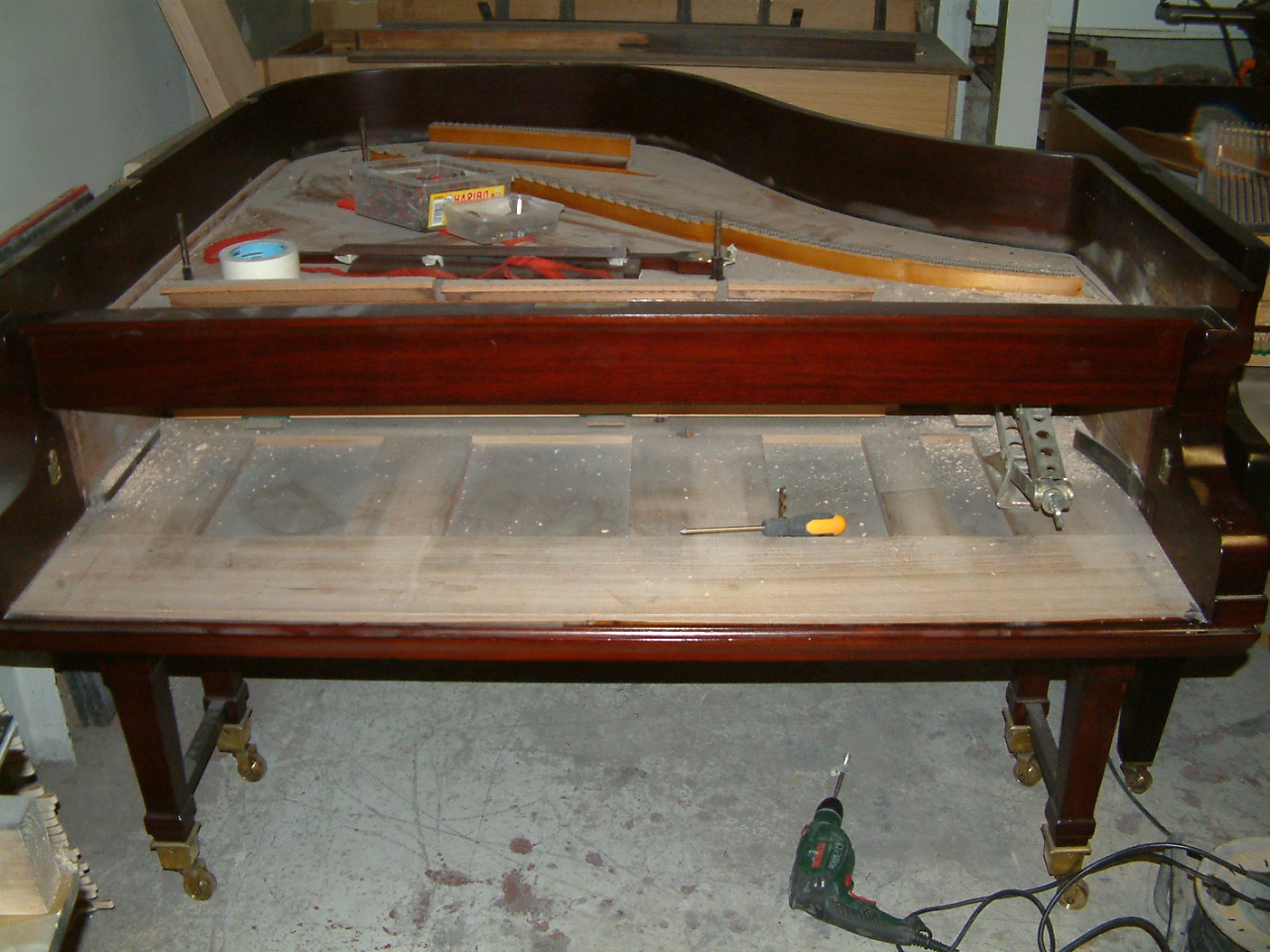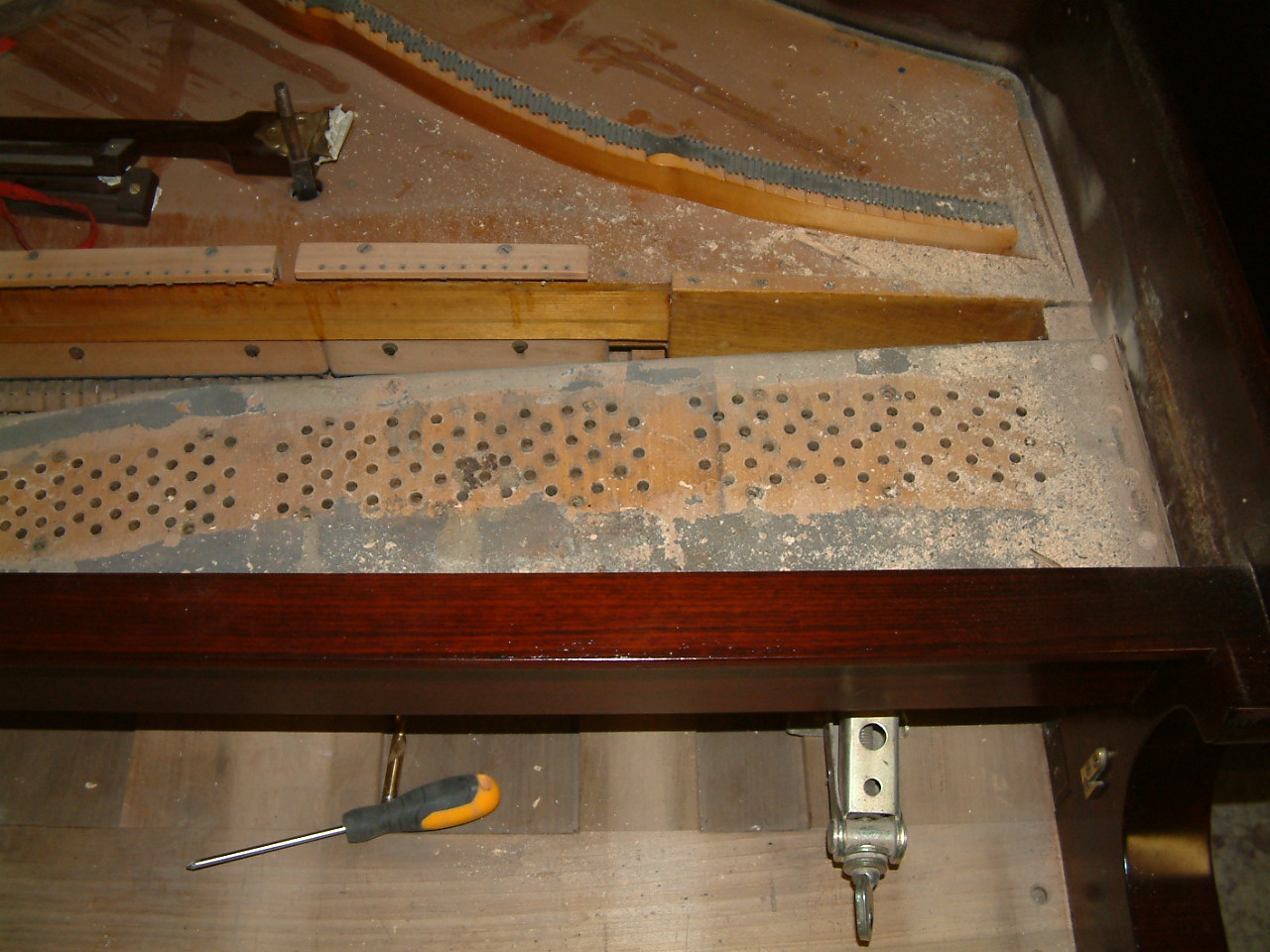 Frame & soundboard refinished placed back in the Piano and restringing is started.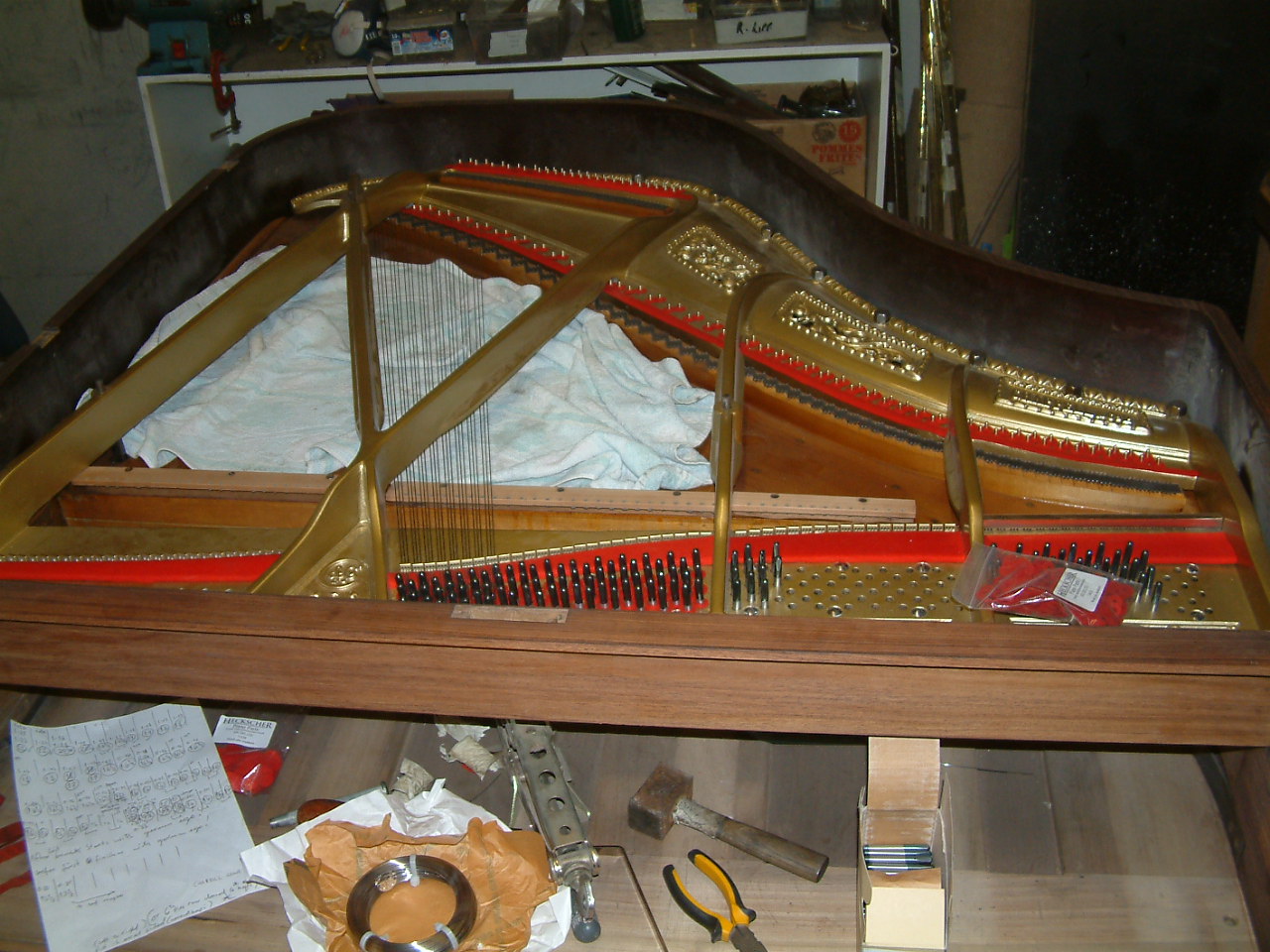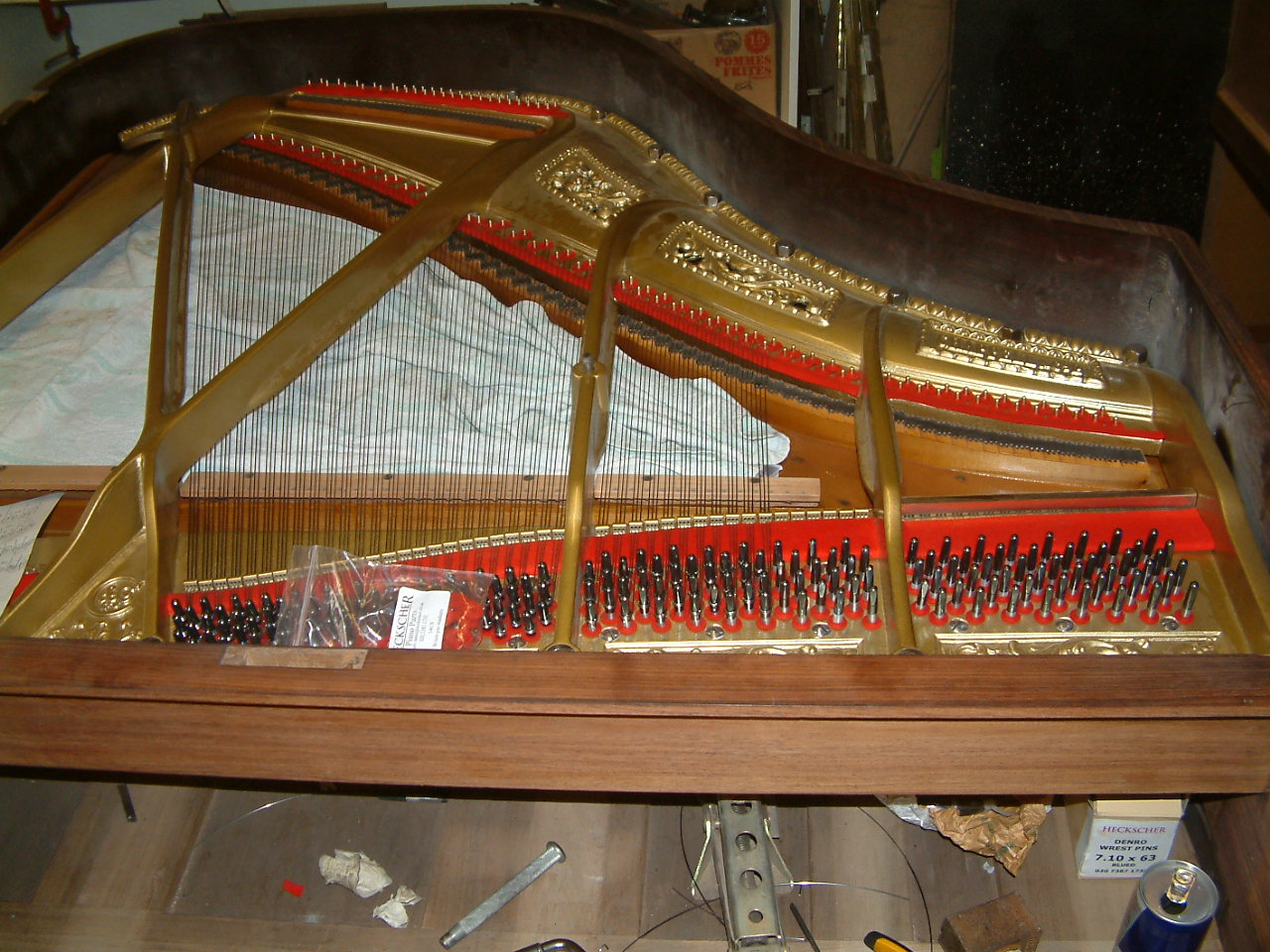 All Strings completed now ready for Polishing.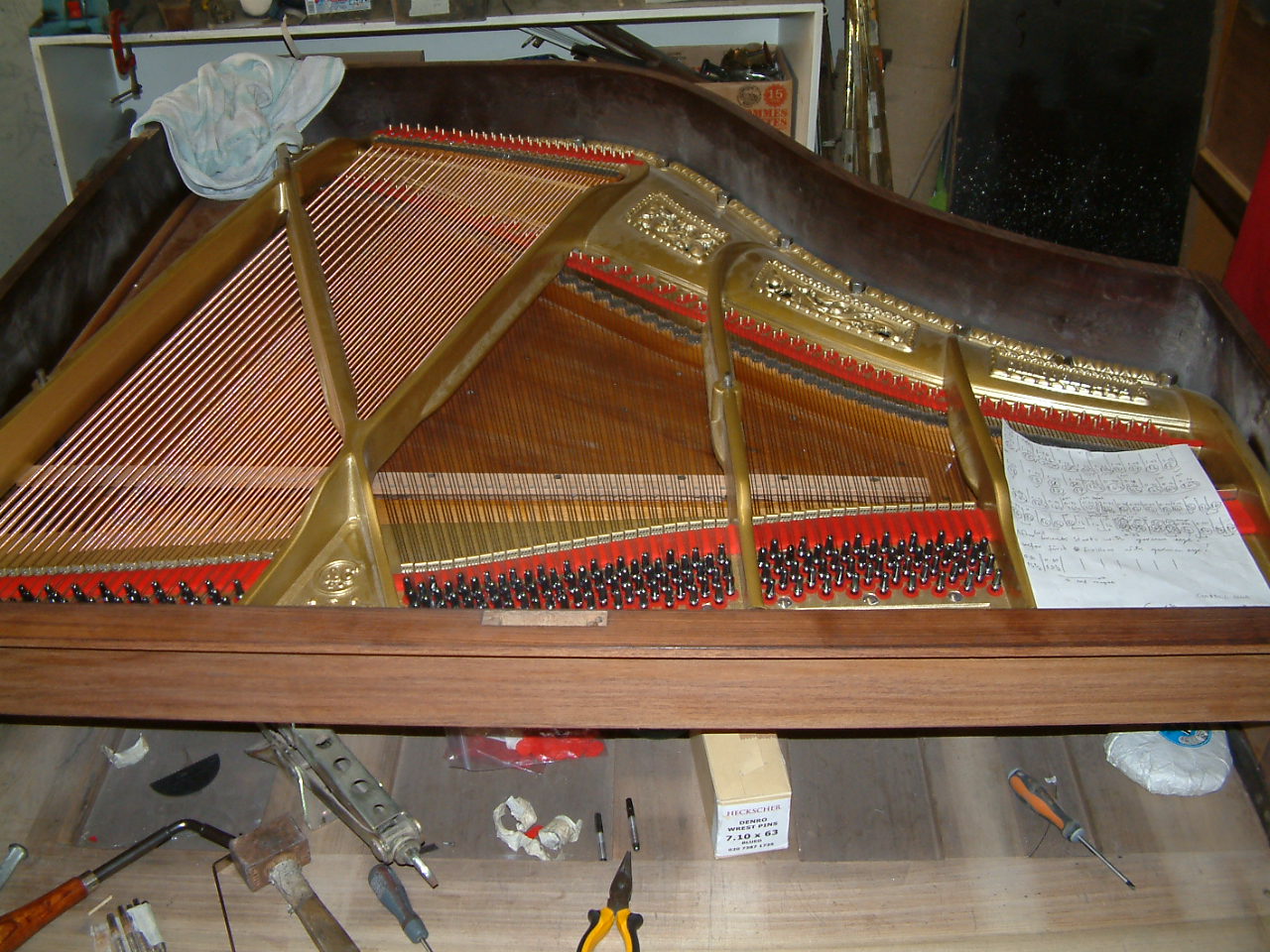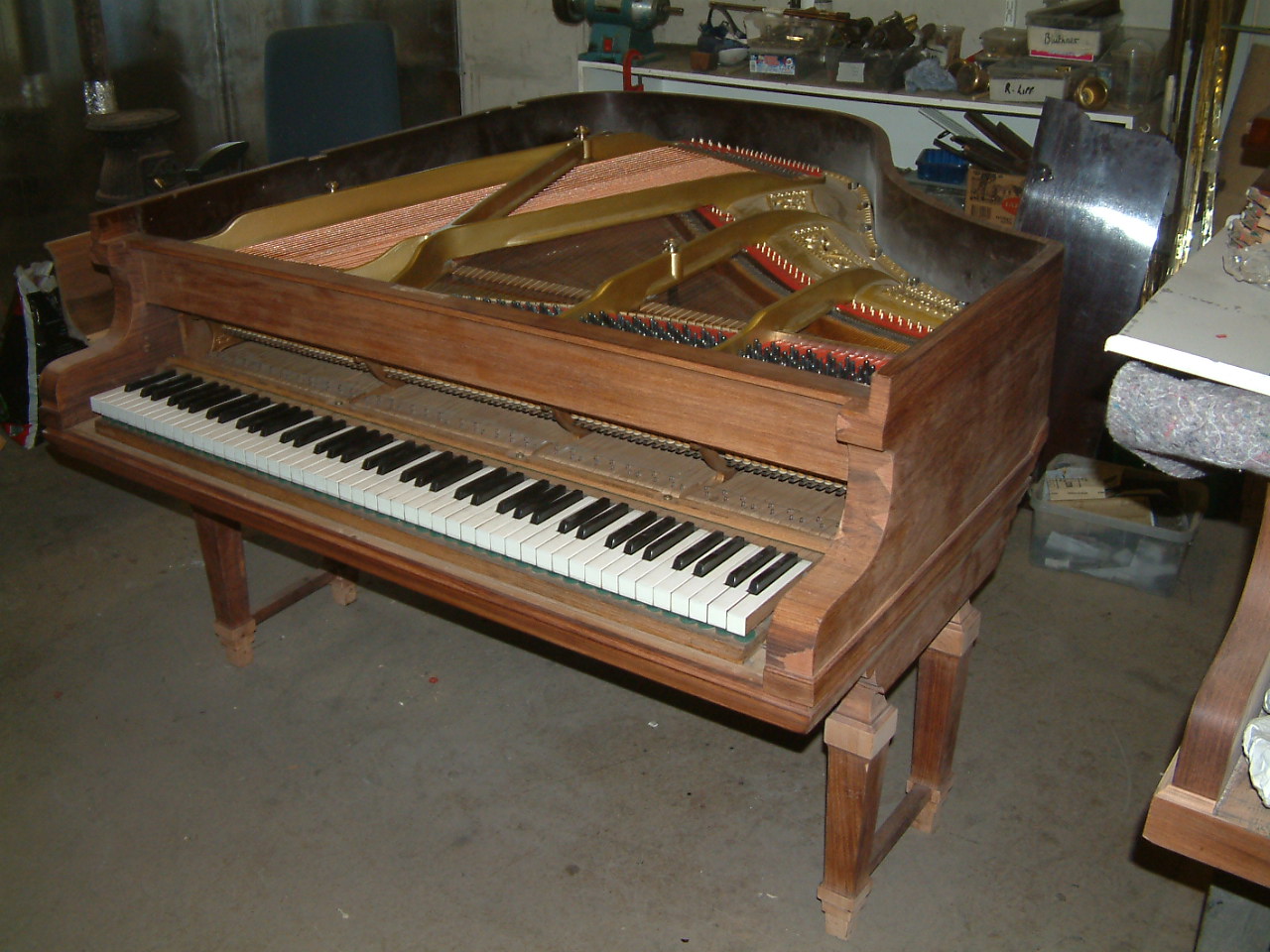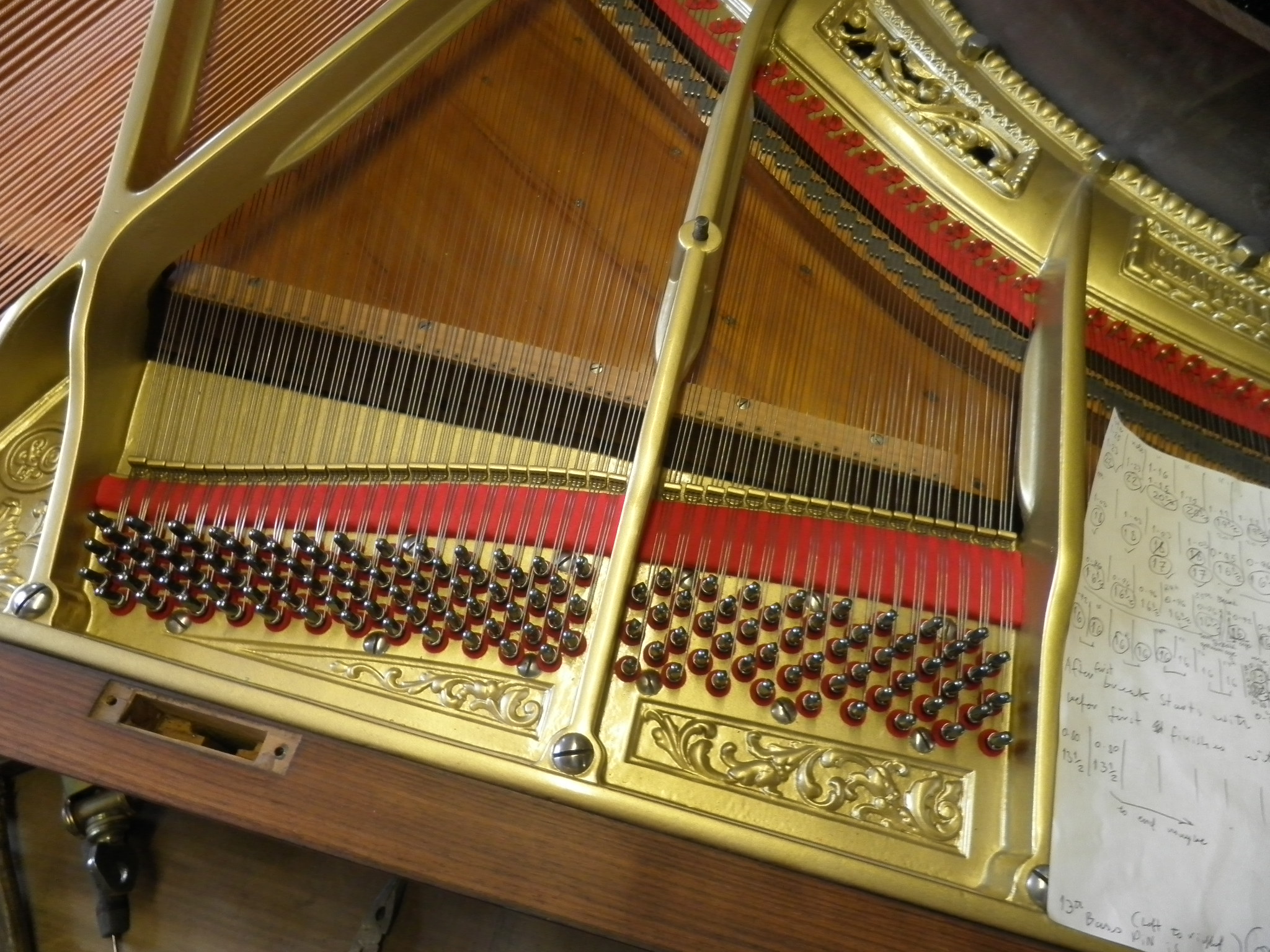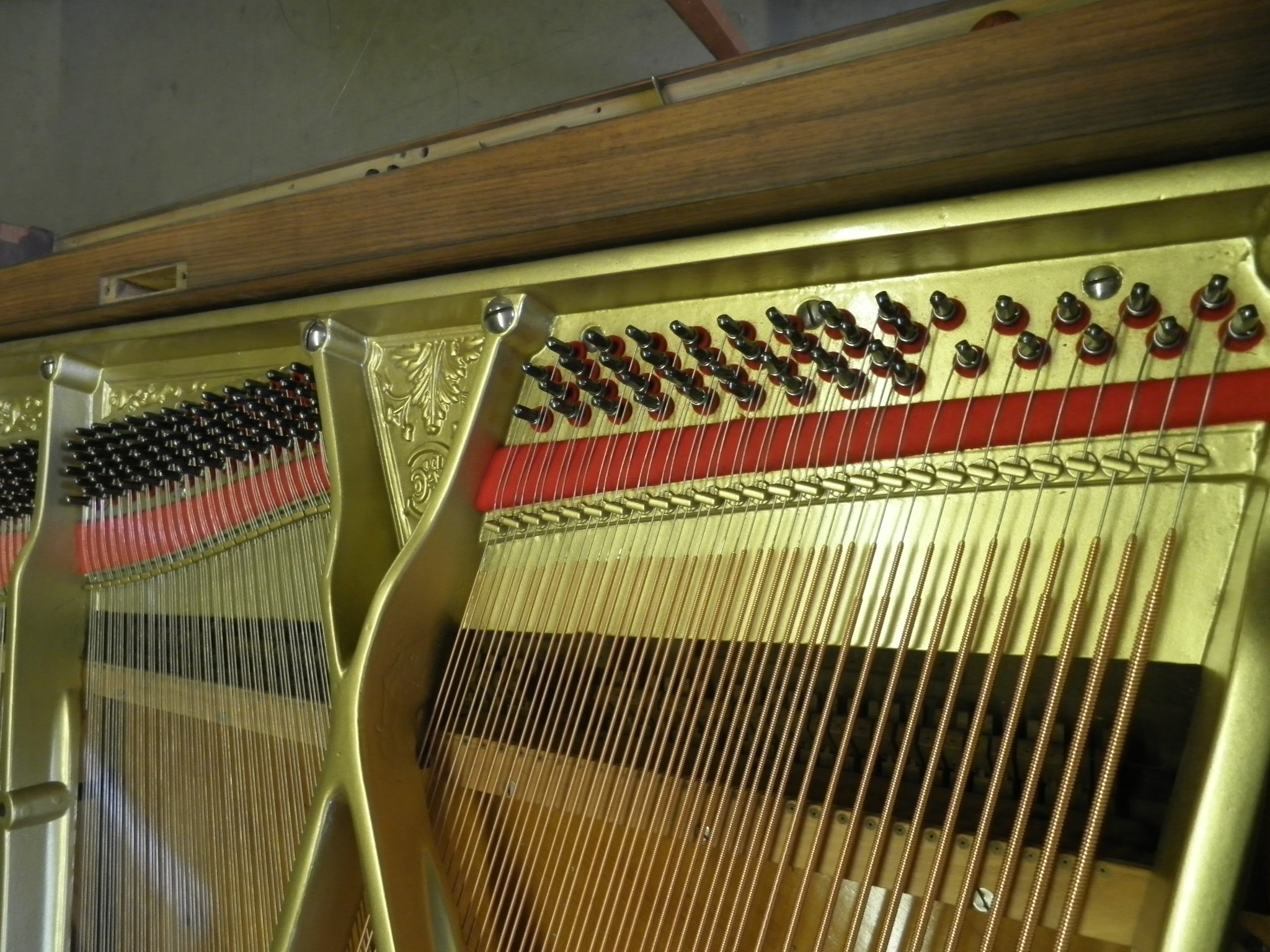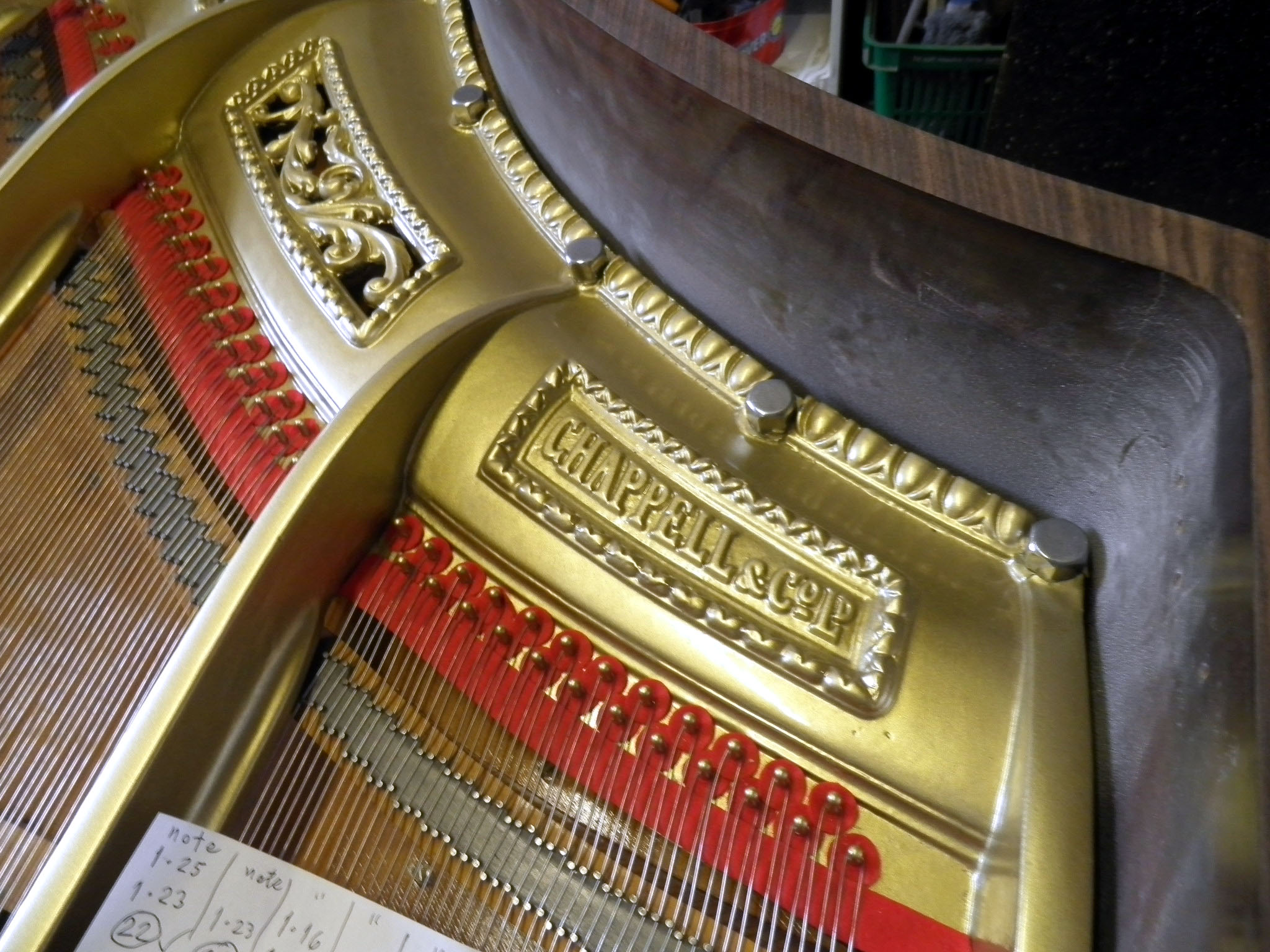 Cabinet stripped and prepared ready for polishing.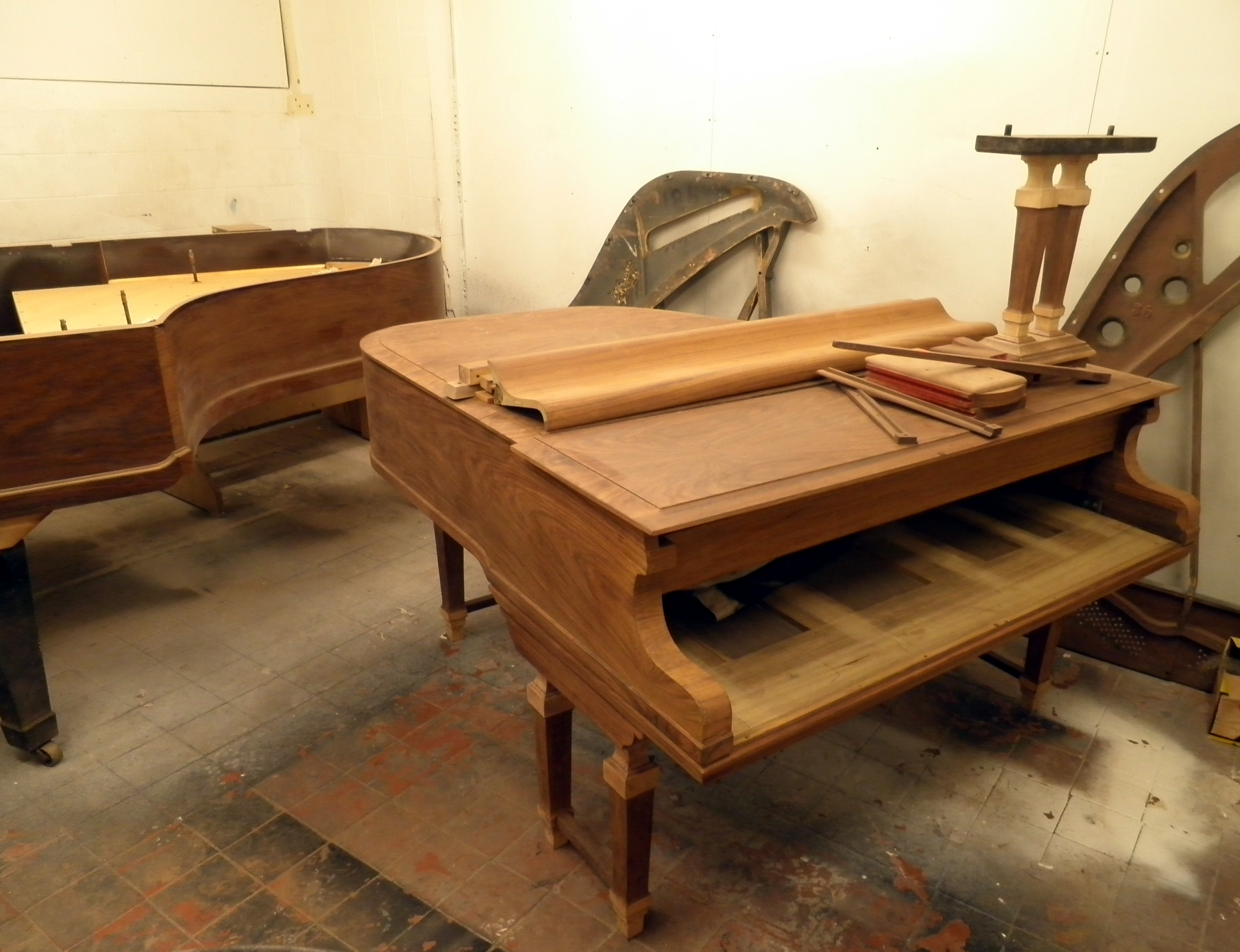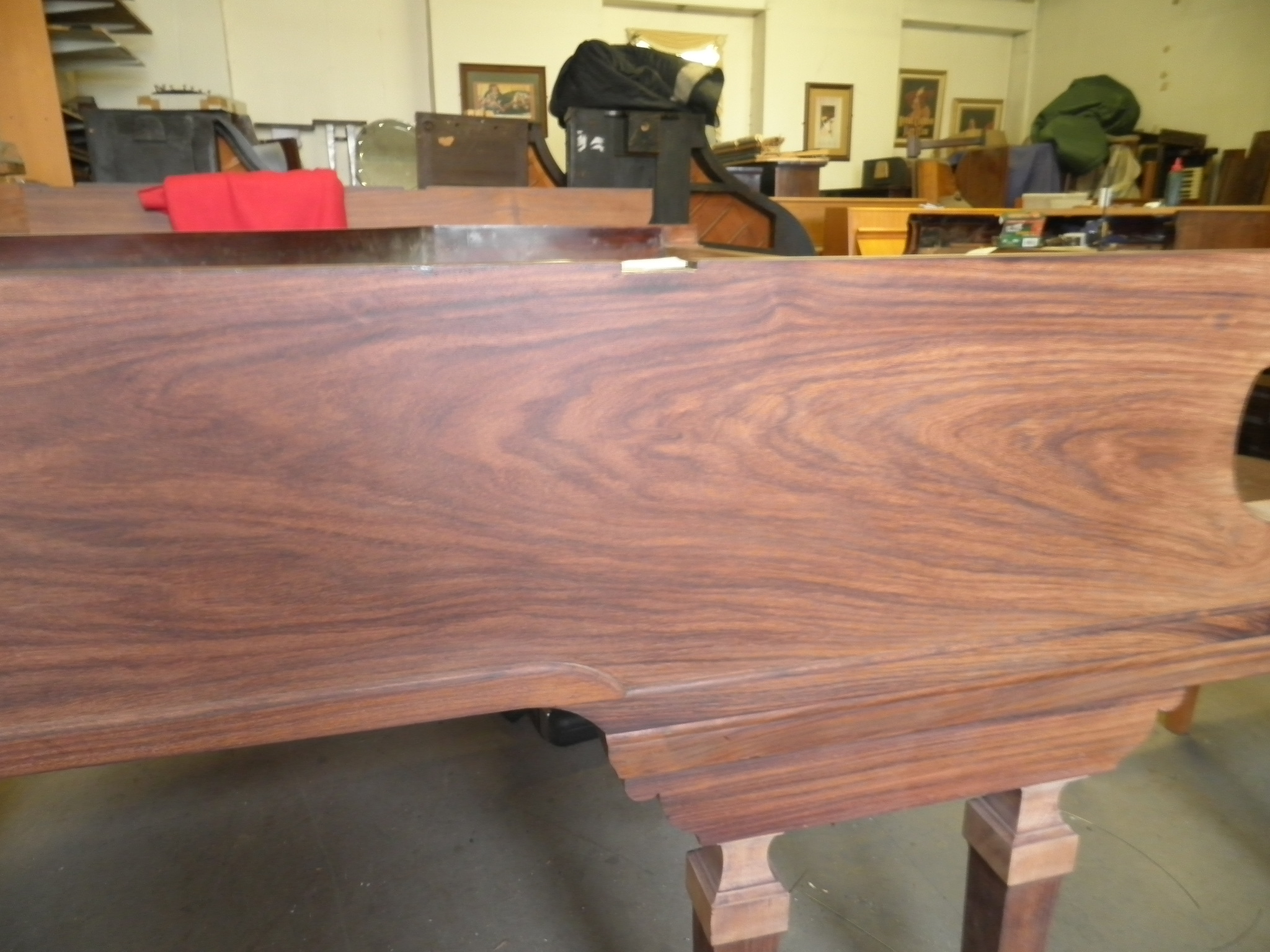 Repolished & start to assemble.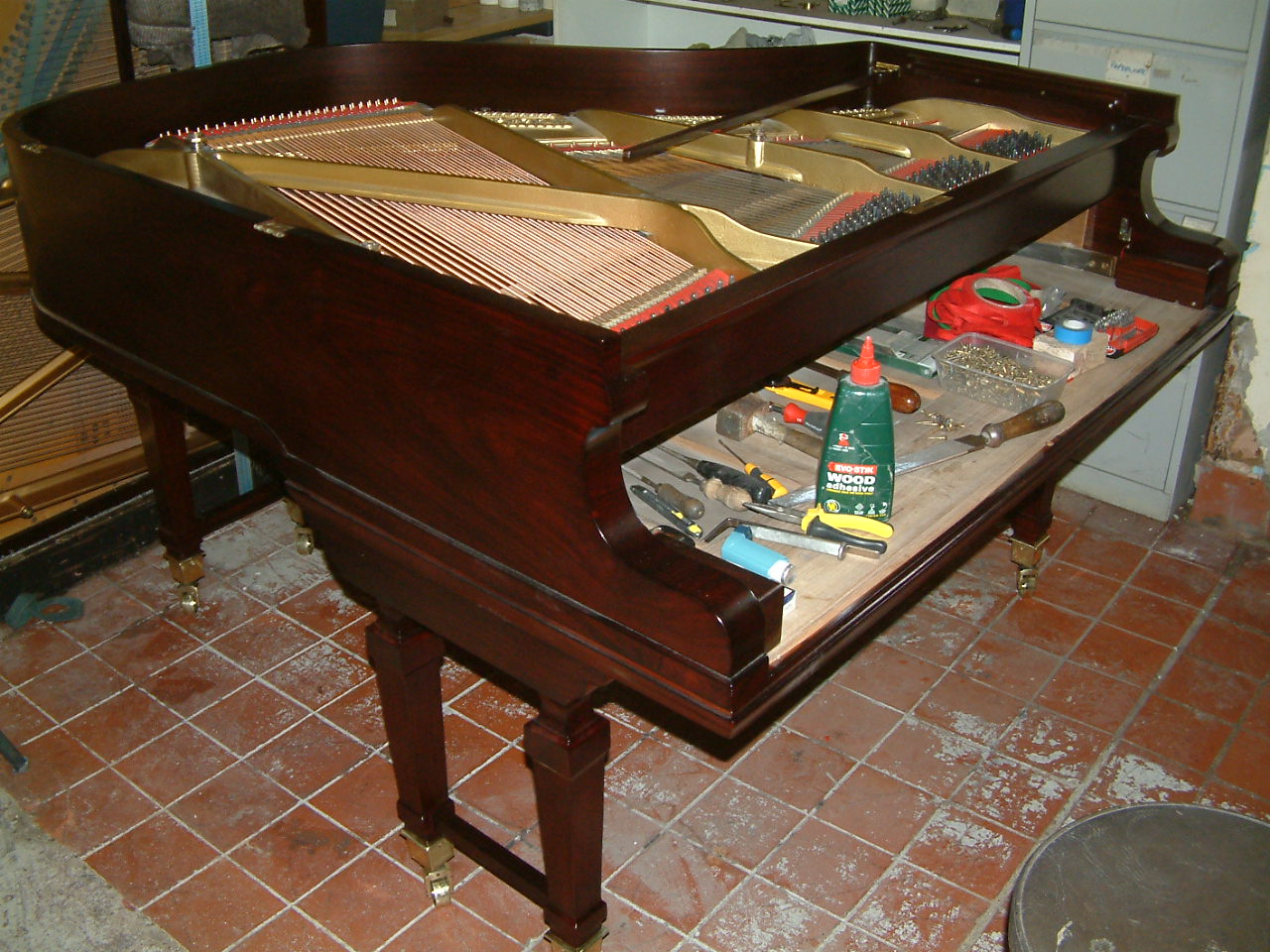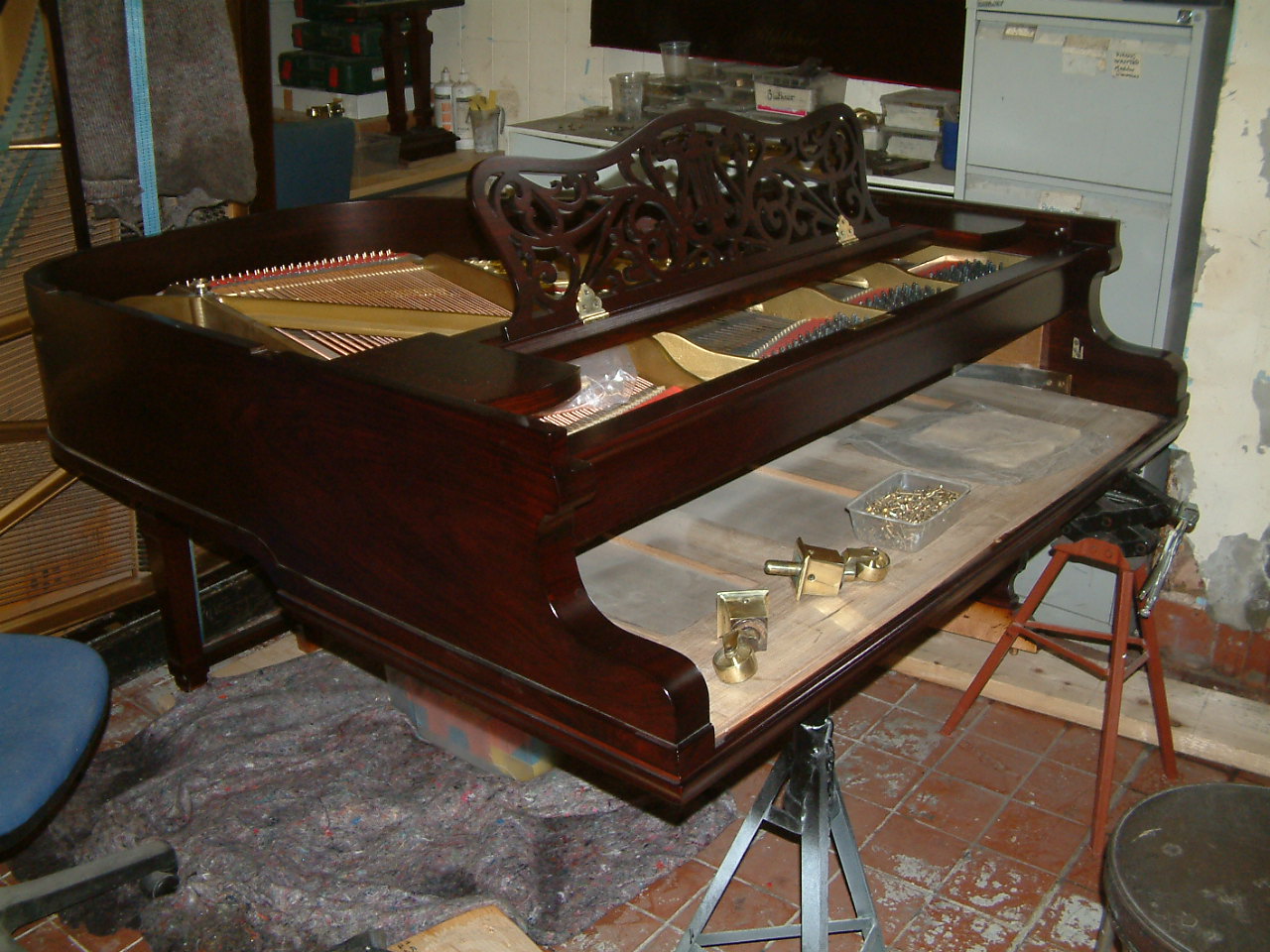 Below the Chappell baby grand piano is reconditioned & repolished in a Rosewood satin finish.