Yamaha U3 White Satin Upright Piano
Pictures for example only.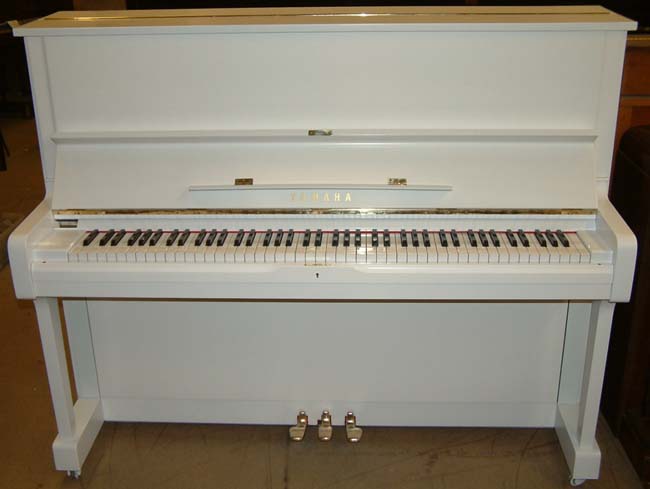 Yamaha U1 Piano with its Matching White Satin Adjustable stool.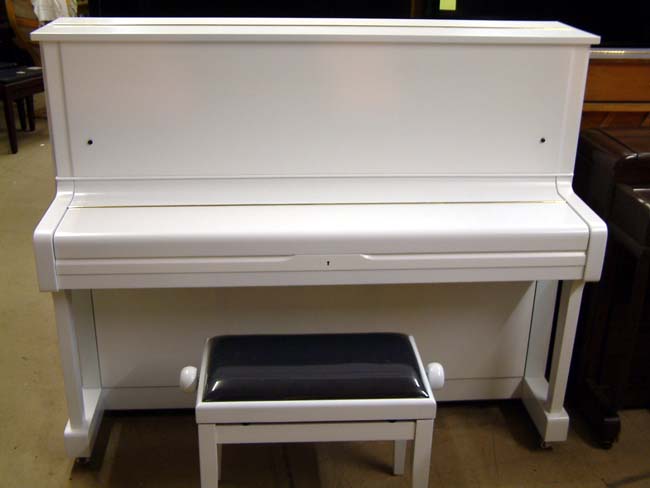 Sideview of Re-polished White Satin finish Yamaha piano.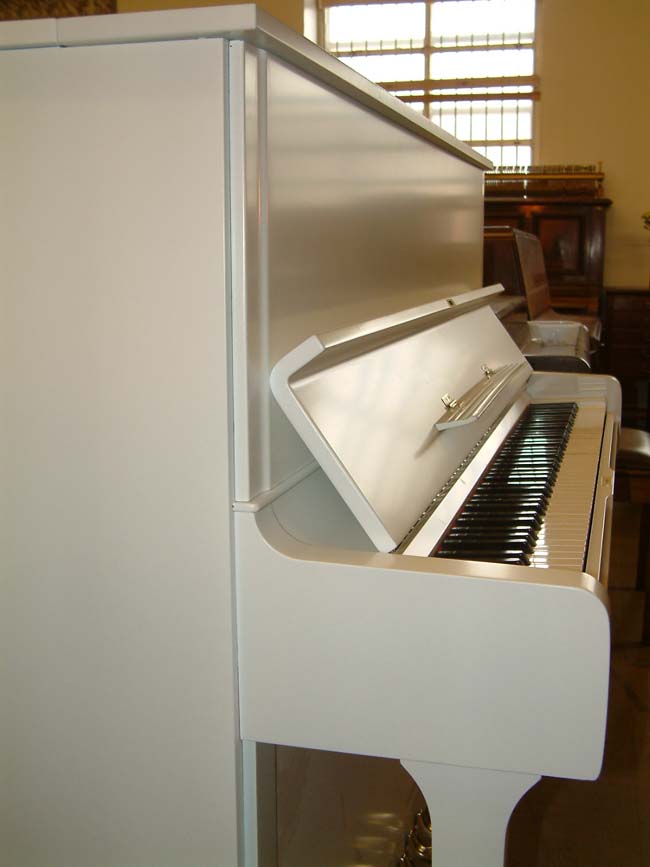 Piano Details
Model: Yamaha U3
Colour: White
Finish: Satin
Year of make: 1980's
Overstrung: Yes
Underdamper: Yes
Re-polished: Yes
Restored: Yes
Ivory Keys: No
Octaves: 7 1/4
Warranty: 5 Years
Piano Stool: Yes

Price: £N/A Bought & Repolished / Restored to Order.
Rental Purchase: £N/A

Accessories: Matching White Satin Adjustable Stool, Five year parts and labour warranty.
Dimensions: Metric
Height: cm
Depth: cm
Width: cm

Dimensions: Imperial
Height: Inches
Depth: Inches
Width: Inches
Medium to Bright tone with a Medium touch.
Traditional Style Modern Japanese
White Yamaha U3 upright piano with 88 note Keyboard & Practice Pedal in a Rare White Satin cabinet.
These Pianos have been re-polished in a Satin finish and are much easier to look after than the High Gloss finishes.