Bluthner Grand Piano with patent Bluthner action.
Cabinet in good condition with a Rosewood gloss finish.
This will have new bass strings fitted and new damper felts prior to sale.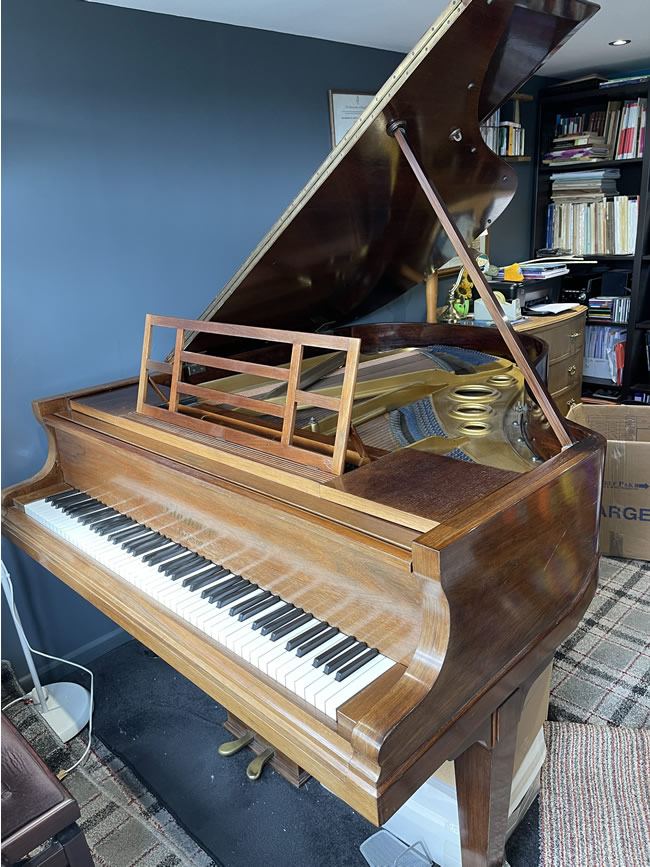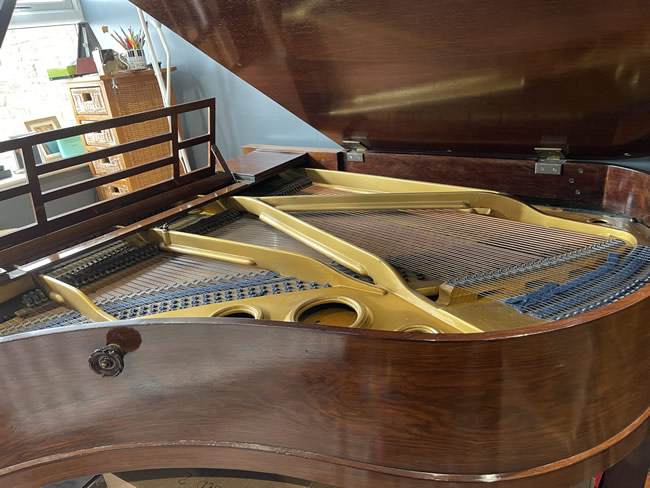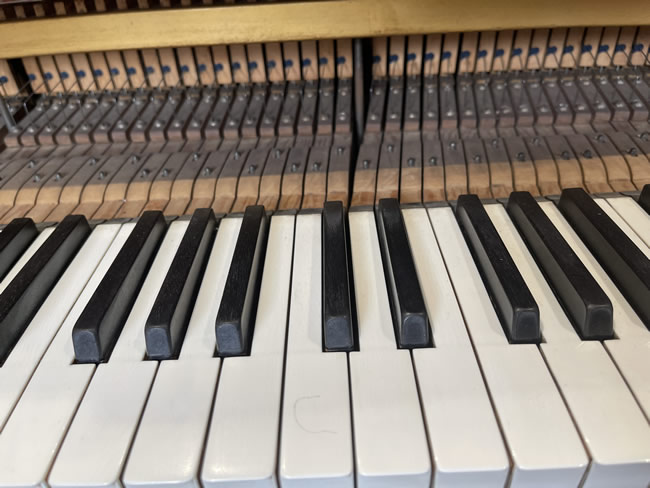 Piano Details
Model: Bluthner 5ft 8in
Colour: Rosewood
Finish: Gloss
Year of make: Circa 1900
Re-polished: No
Restored: Yes (New bass strings and damper felts)
Reconditioned: N/A
Ivory Keys: Yes
Octaves: 7 1/4
Warranty: 3 Years
Piano Stool: Yes (Adjustable)

Price: £3050.00

Accessories: Adjustable stool.
Dimensions: Metric
Height: 99 cm (Lid closed)
Length: 173 cm
Width: 151 cm

Dimensions: Imperial
Height: 39 Inches (Lid closed)
Length: 68 Inches
Width: 59 1/2Inches
Medium Mellow tone with a Light touch.
Bluthner German Grand piano with a 88 note Ivory keyboard in original Rosewood Gloss finish, with new bass strings and new damper felts..