AP47 Touch sensitive Hammer Action Digital Piano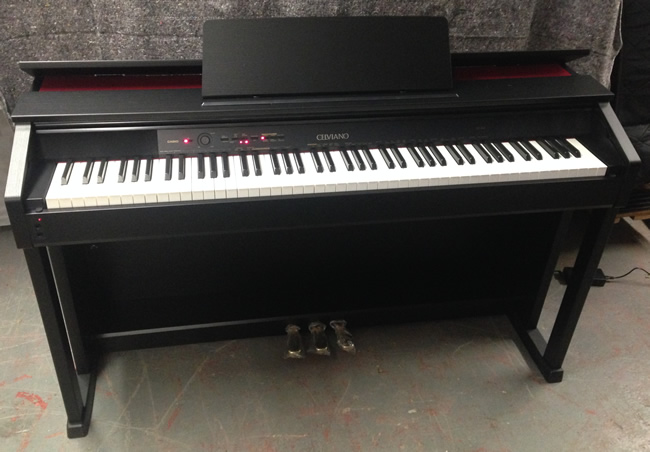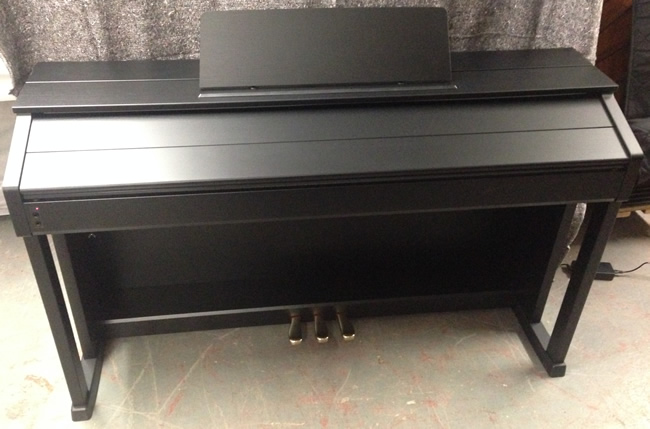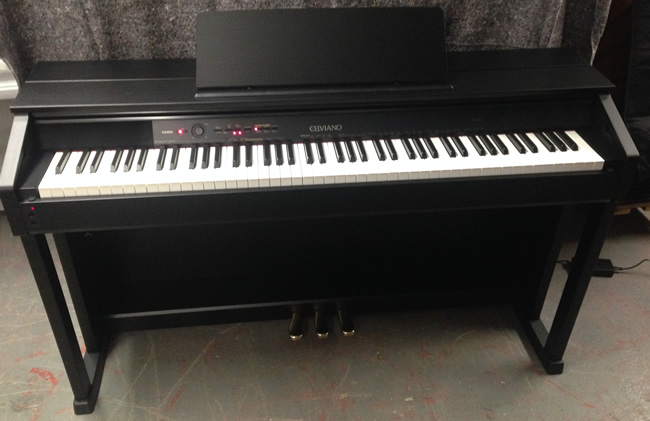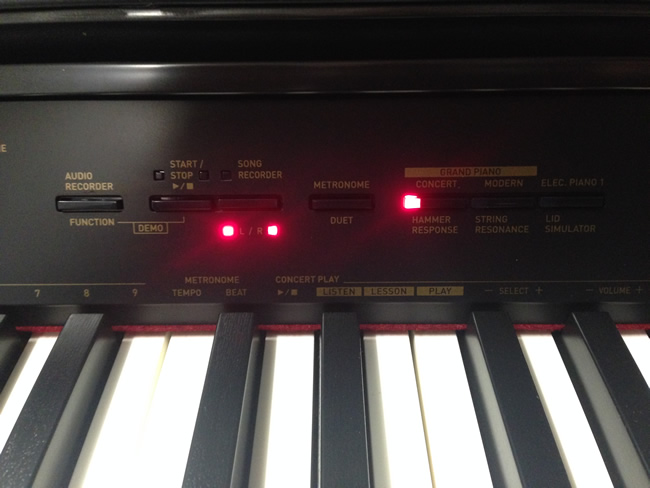 Ivory effect keys.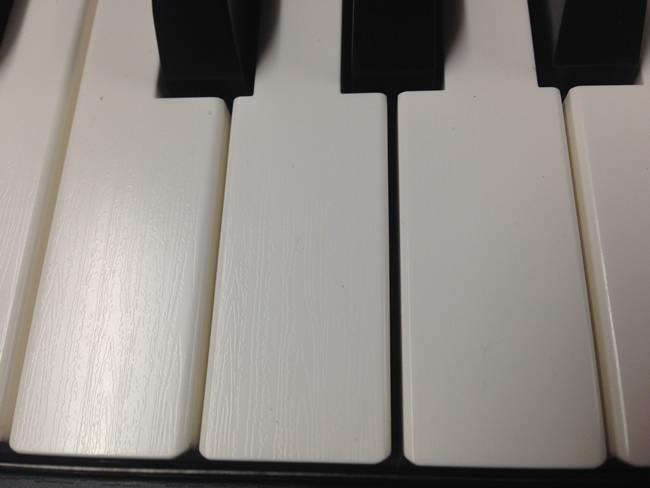 AP47 with Headphones supplied.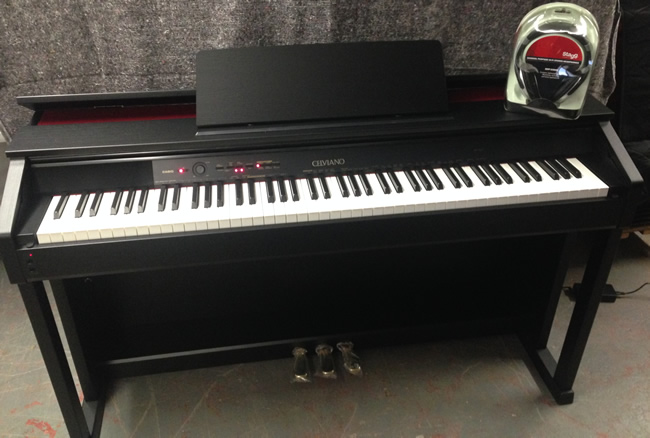 Specifications
Keyboard
88-key, Tri-sensor Scaled Hammer Action Keyboard II, Simulated ebony and ivory keys
Touch Response
3 sensitivity levels, Off
Sound Source
AiR Sound Source
Simulator
String Resonance, Damper Resonance, Damper Noise, Hammer Response, Lid Simulator, Key Off Simulator, Key On Action Noise, Key Off Action Noise
Maximum Polyphony
256
Tones
22 built-in tones: Grand Piano 1 (Concert, Mellow, Bright), Grand Piano 2 (Concert, Mellow, Bright), Modern Piano, Rock Piano, Jazz Piano, Elec Piano 1, Elec Piano 2, FM E. Piano, 60`s E. Piano, Harpsichord, Vibraphone, Strings 1, Strings 2, Pipe Organ, Jazz Organ, Elec Organ 1, Elec Organ 2, BASS (LOWER)
Layer/Split
Layer (Excluding bass tones), Split (Low-range bass tones only)
Digital Effects
Hall Simulator (4 types), Chorus (4 types), Brilliance (-3 to 0 to 3), DSP (built into some tones)
Built-in Songs
10 (Concert Play), 60 (Music Library)
Song Expansion
10 songs (max.) Up to approximately 90 KB/song
Lesson Function
Part ON/OFF (Lesson part: Right hand, Left hand)
Metronome
Beats: 0 to 9 (Tempo range: quarter note = 20 to 255)
Recorder
[MIDI Recorder] 2 tracks x 1 song, approximately 5,000 notes maximum, real-time recording/playback
[Audio Recording] 44.1 kHz WAV Format / up to approximately 25 min. per song
Other Functions
GRAND PIANO 1 button
GRAND PIANO 2 button
Slide-type keyboard cover
Auto power Off: Off after approx. 4 idle hours (default setting)
Headphone Mode
Volume Sync EQ
Key Transpose
2 octaves (-12 to +12 semitones)
Tuning Control
A4 = 415.5 Hz to 440.0 Hz to 465.9 Hz
Pedals
3 pedals (damper, soft, sostenuto)
* damper = seamless operation
MIDI
This product is not equipped with MIDI terminals. MIDI communication between the product and a computer is performed using the USB port.
Speakers
12 cm x 2, 4 cm x 2 (2-Way, 4 Speaker)
Amp Output
20W + 20W
Input/Output Terminals
PHONES/OUTPUT x 2 (Stereo standard)
LINE OUT (L/MONO, R)
USB: type A, type B
External power (24V DC)  
* USB cable (A-B type) required to use USB terminal for computer connection.
Dimensions (W x D x H)
1,417 x 427 x 861 mm
(Top board closed)
(w/o music stand)
Weight
43.4 kg
Piano Details
Model: AP47
Colour: Black or White
Finish: Satin
Keys: 88 Tri-Sensor Scaled Hammer Action Keyboard
Suitable For: Beginner to Expert
Piano Stool: Yes
Delivery: £N/A Assembled

Price: £875.00
Rental: £N/A Monthly
Or

Buy this Piano From: £56.25 a Month on
a 12 month Hire Purchase Contract with 0% Interest
Deposit Required: £200.00

Accessories: Matching Bench, Headphones.
Dimensions: Metric
Height: 86 cm
Depth: 43 cm
Width: 141 cm

Dimensions: Imperial
Height: Inches
Depth: Inches
Width: Inches
For more information on our Rental contracts Please visit the link below:
Piano Rental Info.