Touch sensitive Hammer Action Digital Piano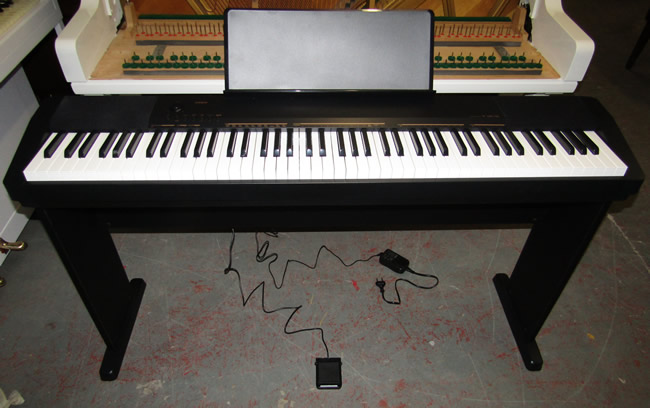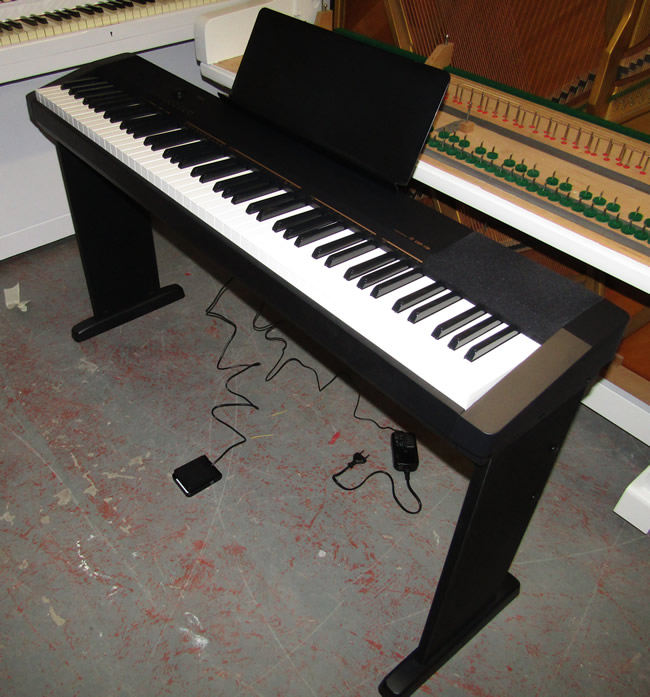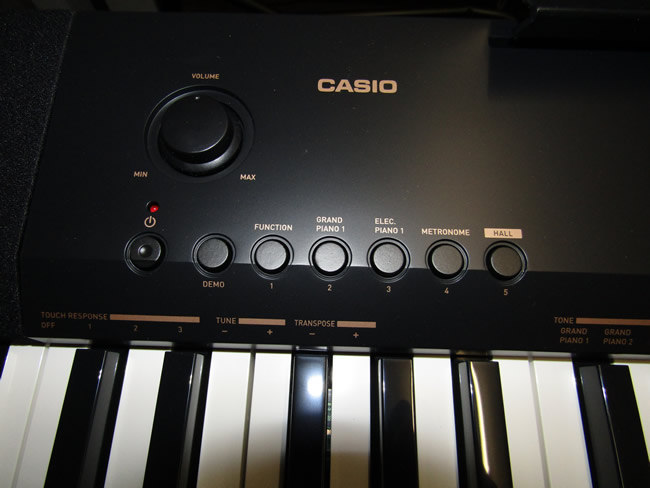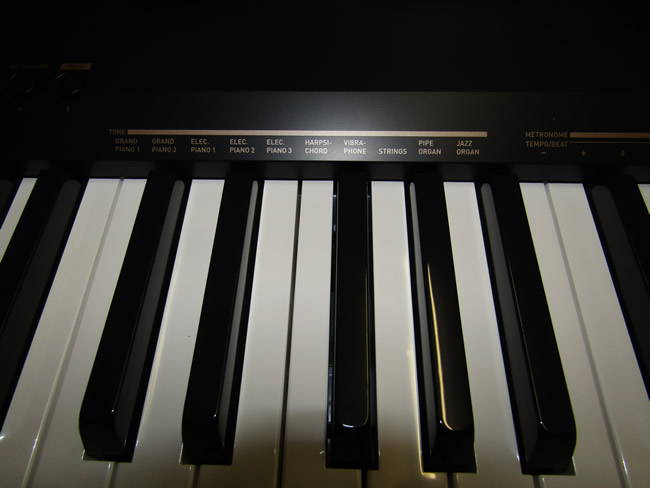 The ideal instrument for beginners and everyone who wants to give piano-playing a real chance. Thanks to an impressive piano sound inAHL quality, 88 weighted keys with scaled hammer-action and excellent digital effects, the CDP-130 is the ideal help to start you off in the fascinating world of keys. It has a high-quality speaker system that is particularly good with grand piano sounds.The CDP-130 digital piano is the perfect choice for price-conscious music students and beginners.
Specifications
Digital Effects: 8
Key Transpose: Yes
Keyboard: Scaled Hammer Action
Keys: 88 (full)
Layer: Yes
MIDI: Yes
MIDI/OUT Terminals: Yes
Polyphony (maximum): 48
Speakers (dia x qty): 12cm x 6cm (oval) x 2
Tones: 5 AHL Voices
Touch Response: 3 sensitivity levels, off
Tunes: 5
Tuning Control: Yes
Piano Details
Model: CDP130
Colour: Black
Finish: Satin
Year of make: New
Keys: 88 Scaled Hammer Action Keyboard
Suitable For: Beginner to Expert
Warranty: 1 Year
Bench: Yes
Delivery: £N/A Assembled

Price: £N/A

Accessories: Matching Bench, Headphones, 1 year parts and labour warranty.
Dimensions: Metric
Height: 76 cm
Depth: 37 cm
Width: 132 cm

Dimensions: Imperial
Height: Inches
Depth: Inches
Width: Inches