Casio LK130 Key Lighting Keyboard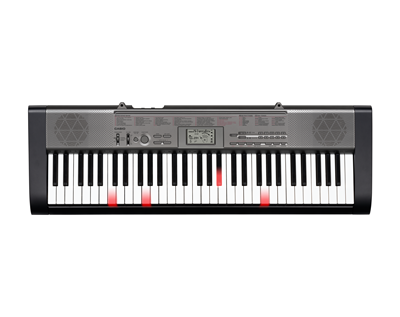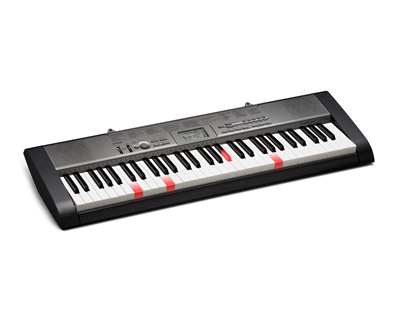 The tried and tested illuminated key learning system by CASIO really supports key training. With the LK-130 you can simply sit yourself in front of the 61 illuminated keys and off you go. The system is split over three levels and enables you to learn to play the keyboard at your own pace. Beat, key sequence and speed are practiced bit by bit since it does not take long before the collection of 100 timbres, 50 rhythms and 100 songs inspire creative playing. Whether through motivated self-taught practicing or as a tool to support music lessons. learning is easy with the LK-130.
Main Features
Built-in tunes
100 (Song Bank)
Polyphony (maximum)
12
Piano Details
Model: LK-130
Colour: Black & Grey
Finish: Satin
Year of make: New
Keys: 61
Suitable For: Beginner to Expert
Warranty: 1 Year
Piano Stool: No
Delivery: £N/ACourier

Price: £N/A

Accessories: AC adaptor, 1 year parts and labour warranty.
Dimensions: Metric
Height: cm
Depth: cm
Width: cm

Dimensions: Imperial
Height: Inches
Depth: Inches
Width: Inches