Touch sensitive Hammer Action Digital Piano
The AP-46 will satisfy the most demanding player and incorporates the new 'Concert Play' built-in library of ten classical pieces to play along with an orchestra (Je Te Veux, Vltava, Canon, Tableaux d'Une Exposition "Promenade", Piano Concerto No.20 K.466 2nd Mov., Polovetzian Dance, Sonate K.331 1st Mov., Violin Concerto 1st Mov., Jesus, Bleibet Meine Freude, Melody In F).
The emulated ebony and ivory keys, open-lid function, Tri-Sensor Scaled Hammer Action Keyboard II, along with Multi-Dimensional Morphing AiR Sound Source provide rich, resonating tones for truly authentic piano acoustics.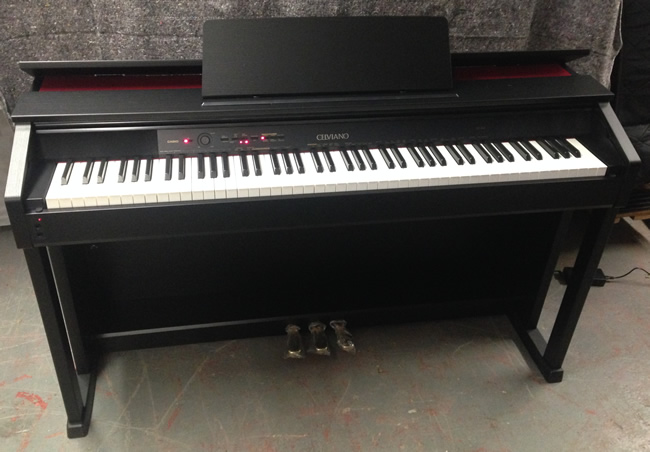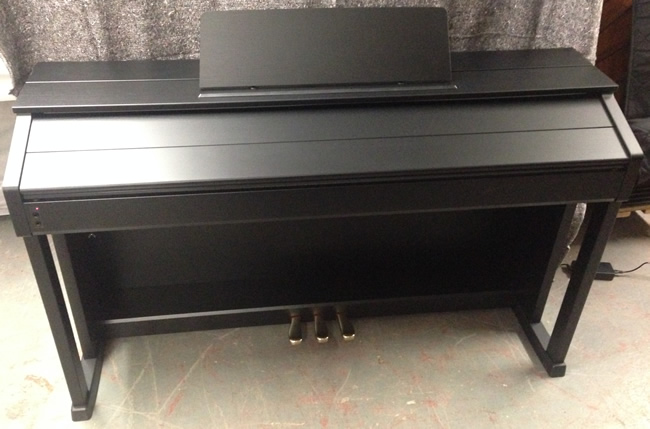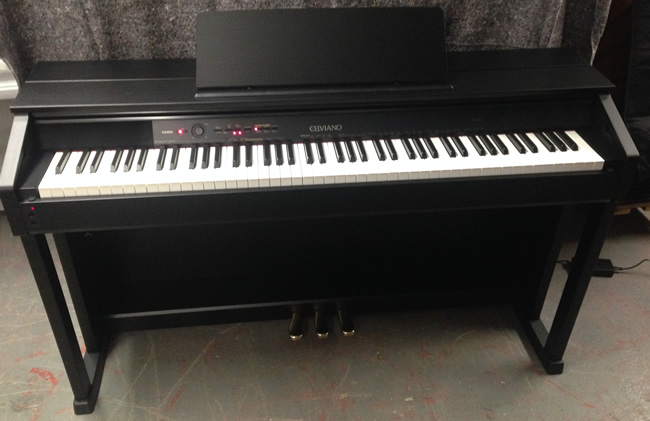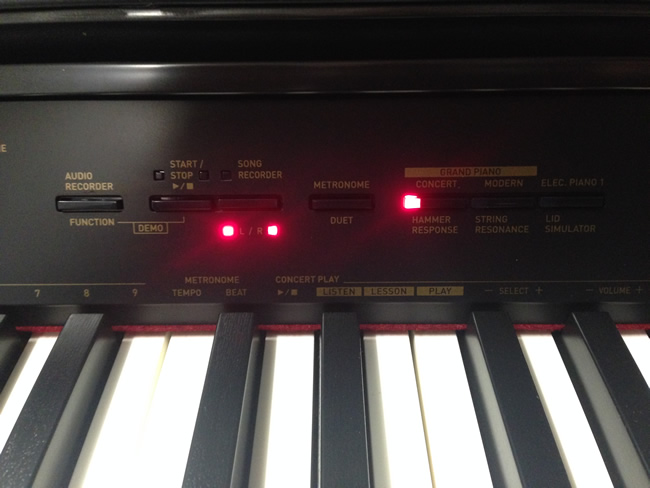 Ivory effect keys.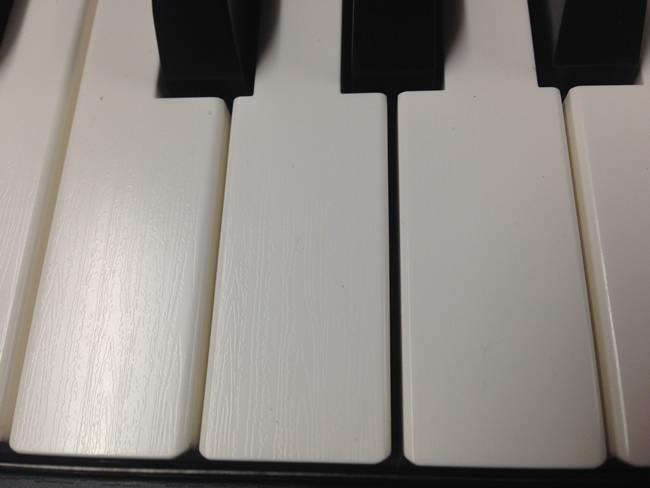 AP46 with Headphones supplied.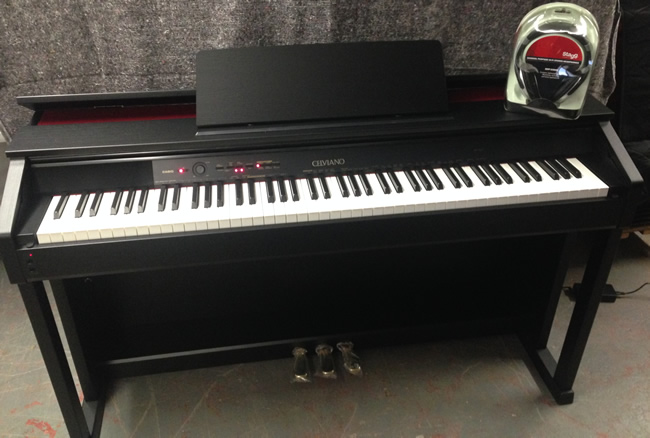 Specifications
Keyboard
Keys 88 Ebony and Ivory feel
Keyboard - Action Tri-sensor Scaled Hammer Action Keyboard II
Keyboard - Touch Response 3 sensitivity levels, off
Keyboard - Key Off Simulator Yes
Sound
Sound - Source Multi Dimensional Morphing AiR
Sound - Polyphony (maximum) 256
Tones
Tones - Built In 18 built-in tones: Grand Piano (Modern, Classic, Variation), Elec Piano, FM E. Piano,
60's E. Piano, Harpsichord, Vibraphone, Pipe Organ Jazz Organ, Elec Organ 1 & 2, Strings 1 & 2, Bass 1 & 2
Tones - Resonance Hammer, Damper, String
Tones - Lid Simulator Yes
Tones - Layer/Split Yes
Digital Effects
Hall Simulator (4 types), Reverb (4 types), Chorus (4 types), Brilliance, DSP (preset for some tones)
Music Library
Tunes 60 Music Library tunes
Song Expansion (User Tune) 10
Ensemble Library Yes (10 Presets), Concert Play
Lessons
Function Part ON/OFF Part Right Hand, Left Hand
Duet Mode Yes
Metronome
0-9 beats; tempo range: 20 to 255
Recorder (Song Memory)
2 tracks, 1 song, app' 5,000 notes
Pedals
Number 3 pedals (damper/soft/sostenuto)
Half-pedal Operation (damper) Yes
Key Transpose
25 steps (–12/+12 semitones)
Tuning Control
A4=440Hz ±99 cent
MIDI
Yes
Other Functions and Features
GRAND PIANO Buttons (Modern, Classic), ELEC PIANO Button, Selectable Temperament Octave Shift, Operation Lock,
Slide-type Keyboard Cover
Terminals
Headphones 2 (stereo standard)
Line OUT 2 (L/MONO, R; standard)
USB Yes
Speakers
Size 12cm x 2 + 5cm x 2
Amplifier 20W + 20W
4 speakers/ 2-way system Yes
Accessories
AC Adaptor, Score Book, Headphones Hook
Piano Details
Model: AP46
Colour: Black
Finish: Satin
Year of make: New
Keys: 88 Tri-Sensor Scaled Hammer Action Keyboard
Suitable For: Beginner to Expert
Warranty: 1 Year
Piano Stool: Yes
Delivery: £N/A Assembled

Price: £N/A

Accessories: Matching Stool, Headphones, 1 year parts and labour warranty.
Dimensions: Metric
Height: 84 cm
Depth: 43 cm
Width: 138 cm

Dimensions: Imperial
Height: Inches
Depth: Inches
Width: Inches